The start of EURO 2020 is just over 100 days away, but this week's focus is on the draw for the UEFA Nations League. The draw will start with the ceremony tonight at 18:00 in Amsterdam.
This is the second edition of the Nations League. Portugal clinched the first title in 2019.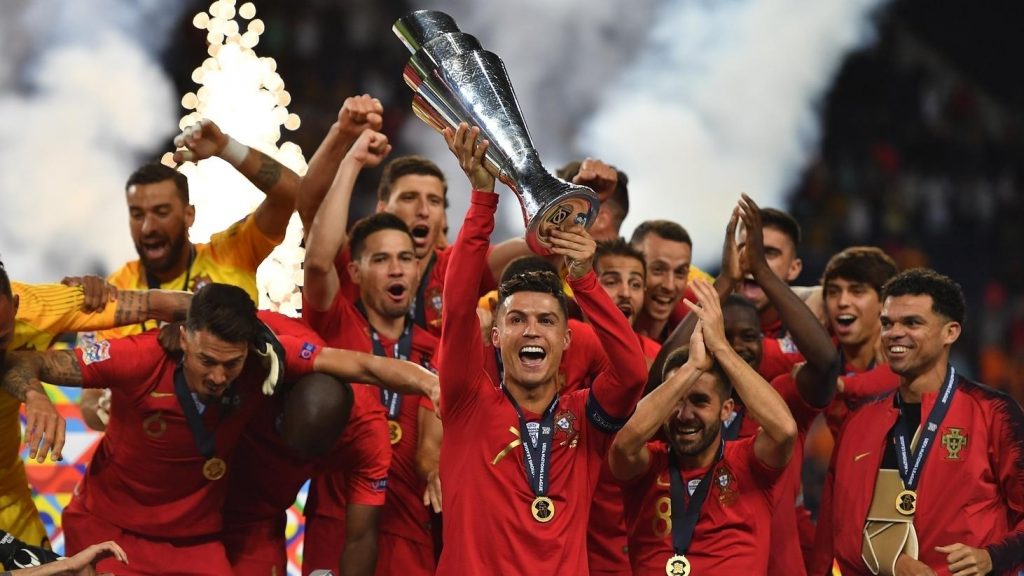 It took time to get to grips with the format, but ultimately the inaugural competition proved a breath of fresh air and concluded with Cristiano Ronaldo's Portugal hosting and winning the finals in June 2019, beating the Netherlands 1-0 in the decider.
You can watch highlights of that interesting final game between Portugal and Netherlands here.
UEFA Nations League concept
League A
Pot 1: Portugal, Netherlands, England, Switzerland
Pot 2: Belgium, France, Spain, Italy
Pot 3: Bosnia and Herzegovina, Ukraine, Denmark, Sweden
Pot 4: Croatia, Poland, Germany, Iceland
League B
Pot 1: Russia, Austria, Wales, Czech Republic
Pot 2: Scotland, Norway, Serbia, Finland
Pot 3: Slovakia, Turkey, Republic of Ireland, Northern Ireland
Pot 4: Bulgaria, Israel, Hungary, Romania
League C
Pot 1: Greece, Albania, Montenegro, Georgia
Pot 2: North Macedonia, Kosovo, Belarus, Cyprus
Pot 3: Estonia, Slovenia, Lithuania, Luxembourg
Pot 4: Armenia, Azerbaijan, Kazakhstan, Moldova

League D
Pot 1: Gibraltar, Faroe Islands, Latvia, Liechtenstein
Pot 2: Andorra, Malta, San Marino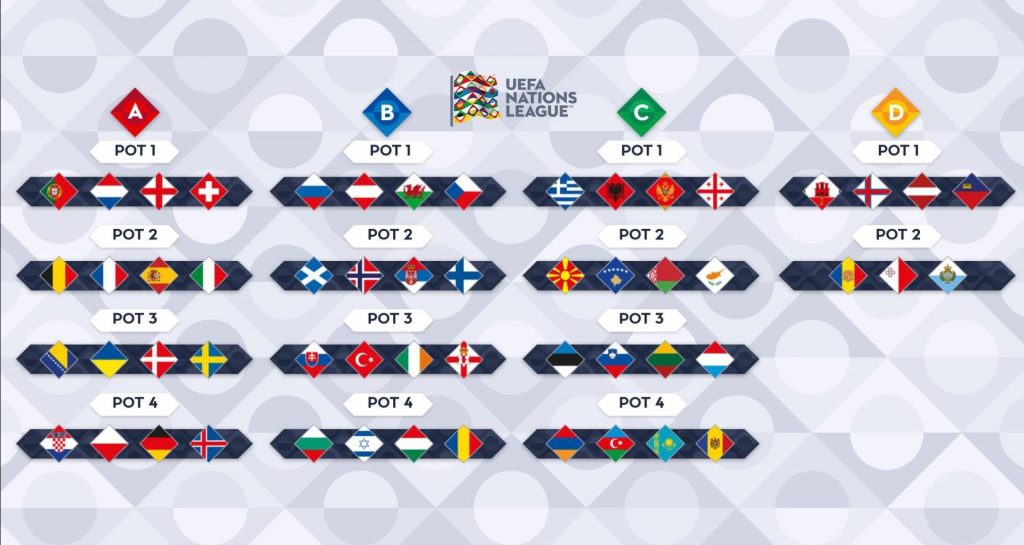 Draw info:
The draw starts with League D and Pot 2, which contains three balls, with teams assigned to groups in ascending order from D1 to D2. The draw continues with Pot 1. The draws for the other Leagues follow a similar procedure, though with four pots.
Watch how the draw will work here.
Where to watch UEFA Nations League draw:
UEFA TV
USA: ESPN 3
AU: Optus Sport
DE: DAZN
NL: Ziggo Sport
PL: TVP Sport
ES: TDP
CH: RTS Sport