We are bringing you seven young players, rising stars that could make an impression at this Euro competition.
Football is officially completely back with UEFA EURO 2020 starting this Friday. After a year of delay, football fans are ready for an intense month with 24 teams fighting across 11 cities for the Henri Delaunay Trophy.
In the days ahead of the competition, we will introduce you to 7 young promising players that you should pay attention to.
7. Saša Kalajdžić
This 23-year old striker is a rising star to watch among the Austrian national team. Saša Kalajdžić is the tallest Bundesliga player, scoring eight headers out of 16 goals in his first year as a part of the VfB Stuttgart team.
"He's come on leaps and bounds in the past few months or so. He's on fire in front of goal." – Austria head coach Franco Foda
As Guardian points out: "But despite the time-honoured stereotype of tall strikers – that they struggle with the ball at their feet – Kalajdzic does not only rely on his aerial advantage. In fact, his technical skills are astonishing. His left foot has prodigious power and, when his side are building an attack, Kalajdzic plays his part with confidence, knowledge and finesse."
6. Jamal Musiala
Germany also has its young star – Jamal Musiala. Raised in England U21 and Chelsea's youth system, this 18-year old midfielder is now wearing a Bayern Munich jersey and defending the colours of Germany.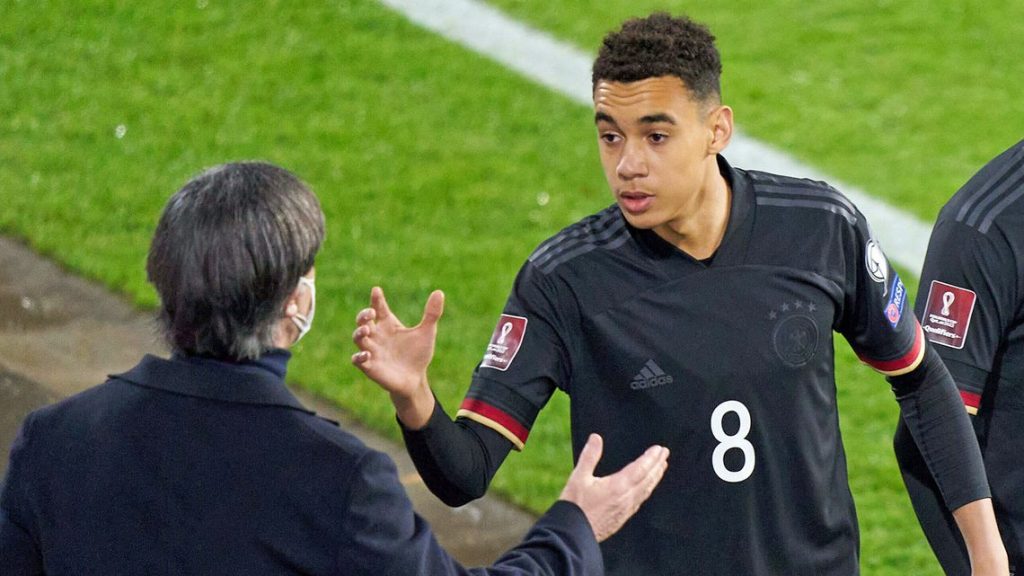 Check this article if you want to know why this Bayern Munich's youngest Champions League goalscorer is a rising star to watch at this EURO 2020.
5. Gianluigi Donnarumma
Gianluigi Donnarumma, at just 22 years of age, will replace legendary Italian stopper Gigi Buffon for this EURO. According to football experts, this PSG goalkeeper is on the right path to be one of the best.

You can see Gianluigi Donnarumma in action at the opening on Friday night. Check the full Euro 2020 schedule and list of the channels to watch it on here.
4. Dejan Kuluševski
Some already call him the next Zlatan Ibrahimovic, especially after scoring and assisting in the Coppa Italia final, so this Juventus winger is definitely a player you should keep your eyes on.
News just got out that Kulusevski tested positive for COVID-19 and will miss the Swedish opening match against Spain.
3. Ryan Gravenberch
Ryan Gravenberch has already two Dutch titles and a 2018 U17s World Cup winner medal, and he just made his senior debut for the Netherlands in March. This Ajax midfielder turned 19 less than a month ago, but the biggest football club will have their eyes on him this Euro.
If Kuluševski is the next Ibrahimović, then Gravenberch is the next Paul Pogba, according to experts.
2. Joao Felix
Although it is difficult to stand out in a team such as Portugal, Joao Felix could find a way this summer. To his advantage goes the fact that he, at just 21, has already collected Primeira Liga winner's medal, the Nations League crown and a LaLiga title with Atletico Madrid.
1.Alexandar Isak
Another Swedish rising star to watch is Alexander Isak. This 21-year-old Real Sociedad centre forward has La Liga fans cheering for him. He scored 12 goals across 20 matches and became one of the most prolific strikers in Spain.
There are speculations whether Isak will move back to his previous team Borussia Dortmund this summer or stay in Spain. But, for sure, this Euro is his opportunity to set his football future high.
Who are you looking forward to watching this Euro 2020? Let us know.