Eurosport will broadcast the 2021 Australian Open exclusively live in the UK.

Tennis has returned to Melbourne, the site of the last Grand Slam event before the coronavirus pandemic, finding itself both profoundly changed since the last Australian Open. The tournament was originally scheduled to start in January, but organizers have delayed proceedings by three weeks due to the Covid-19 pandemic.

Who will win the men's singles title?

Novak Djokovic is Chasing the Ninth Australian Open Title. According to predictions, other favorites to win the Men's Australian Open are:
2) Rafael Nadal:
Rafa is chasing his 21st Grand Slam title in Melbourne which gives him an extra motive.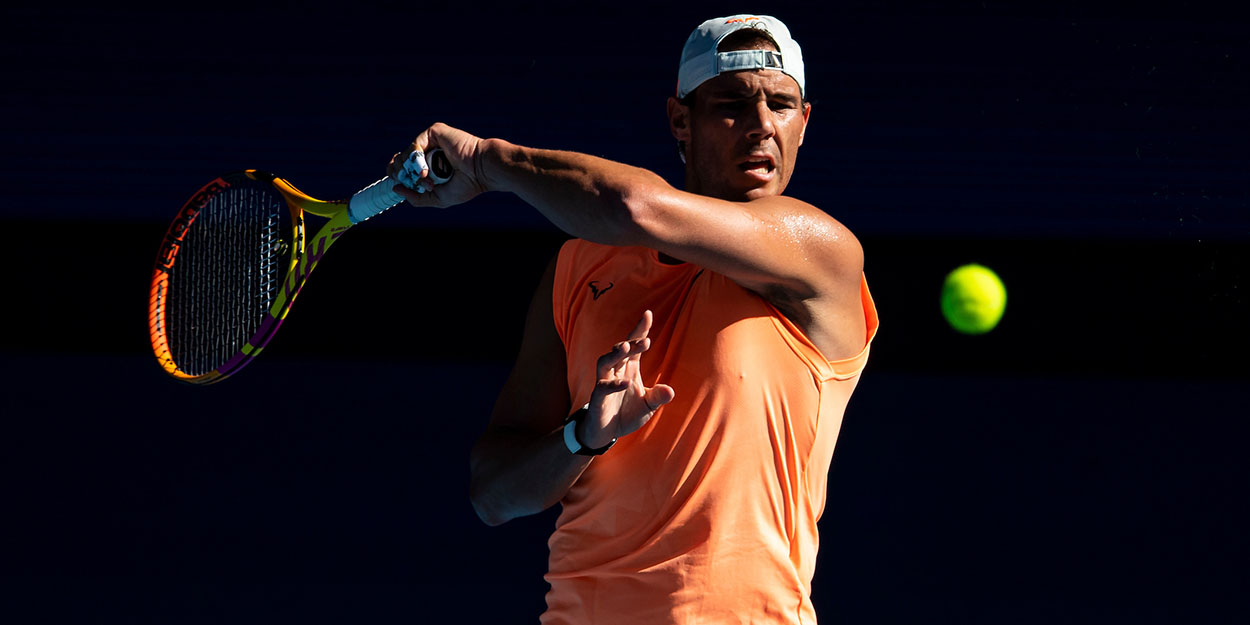 3) Dominic Thiem:
A year ago, Dominic Thiem reached his first Grand Slam final on a hard court at the Australian Open. We know how well Thiem is playing on hard court this year, he is the third favorite to win the trophy.



4) Dannil Medvedev:
After leading Russia to the ATP Cup title, Dannil is arguably the third favorite behind Djokovic at the Australian Open.


Who will win the women's singles title?
Serena Williams will once again go for her 24th Grand Slam title. She is the first favorite for the trophy in Melbourne.
After winning a record 23rd Grand Slam singles title at the Australian Open four years ago, Williams returned to Melbourne with the desire to break her own record.


According to experts, Naomi Osaka is a second favorite and big rival to Serena Williams to win the trophy in Melbourne.

Australian Open 2021 schedule:
Men's and women's singles first round – February 7 & 8
Men's and women's singles first round – February 9
Men's and women's singles second round – February 10
Men's and women's singles second round – February 11
Men's and women's singles third round – February 12
Men's and women's singles third round – February 13
Men's and women's singles fourth round – February 14
Men's and women's singles fourth round – February 15
Men's and women's singles quarter-finals – February 16
Men's and women's singles quarter-finals – February 17
Women's semi-finals and first men's semi-final – February 18
Second men's semi-final – February 19
Women's final – February 20
Men's final – February 21

Australian Open TV channels, live coverage:

Date*
Round
Time (ET)
TV Channel
Sunday, Feb. 7
First Round
7 p.m. – 7 a.m.
Eurosport (1, 2, 360 HD, Germany, Nordic, Poland, Serbia, Croatia, Spain..)
Monday, Feb. 8
First Round
6 p.m. – 7 a.m.
Tennis Channel, ESPN+, ESPN3, ESPN2, Eurosport (1, 2, 360 HD, Germany, Nordic, Poland, Serbia, Croatia, Spain..)
Tuesday, Feb. 9
Second Round
6 p.m. – 7 a.m.
Eurosport (1, 2, 360 HD, Germany, Nordic, Poland, Serbia, Croatia, Spain..)
Wednesday, Feb. 10
Second Round
6 p.m. – 7 a.m.
Tennis Channel, ESPN+, ESPN3, ESPNEWS, ESPN2
Thursday, Feb. 11
Third Round
6 p.m. – 7 a.m.
Tennis Channel, ESPN+, ESPN3, ESPN2
Friday, Feb. 12
Third Round
6 p.m. – 7 a.m.
Eurosport (1, 2, 360 HD, Germany, Nordic, Poland, Serbia, Croatia, Spain..)
Saturday, Feb. 13
Round of 16
6 p.m. – 7 a.m.
Tennis Channel, ESPN+, ESPN3, ESPN2
Sunday, Feb. 14
Round of 16
6 p.m. – 7 a.m.
Eurosport (1, 2, 360 HD, Germany, Nordic, Poland, Serbia, Croatia, Spain..)
Monday, Feb. 15
Quarterfinals
6 p.m. – 2 a.m.
Tennis Channel, ESPN+, ESPN3, ESPN2
Tuesday, Feb. 16
Quarterfinals
6 p.m. – 2 a.m.
Tennis Channel, ESPN+, ESPN3, ESPN2
Wednesday, Feb. 17
Men's doubles final, Women's semifinals
6 p.m. – 2 a.m.
Eurosport (1, 2, 360 HD, Germany, Nordic, Poland, Serbia, Croatia, Spain..)
Thursday, Feb. 18
Men's semifinals
3:30 a.m. – 6 a.m.
ESPN, Eurosport (1, 2, 360 HD, Germany, Nordic, Poland, Serbia, Croatia, Spain..)
Women's doubles final
11 p.m. – 2 a.m.
Eurosport (1, 2, 360 HD, Germany, Nordic, Poland, Serbia, Croatia, Spain..)
Friday, Feb. 19
Mixed doubles semis, Women's doubles final
12 a.m.
ESPN+
Men's semifinals
3:30 a.m. – 6 a.m.
ESPN, Eurosport (1, 2, 360 HD, Germany, Nordic, Poland, Serbia, Croatia, Spain..)
Saturday, Feb. 20
Women's final
3:30 a.m. – 7:30 a.m.
ESPN, Tennis Channel, ESPN+
,Eurosport (1, 2, 360 HD, Germany, Nordic, Poland, Serbia, Croatia, Spain..)
Men's doubles final
11 p.m. – 12:30 a.m.
Tennis Channel, ESPN+, Eurosport (1, 2, 360 HD, Germany, Nordic, Poland, Serbia, Croatia, Spain..)
Sunday, Feb. 21
Men's final
3:30 a.m. – 6:30 a.m.
ESPN, Eurosport (1, 2, 360 HD, Germany, Nordic, Poland, Serbia, Croatia, Spain..)
Australian Open TV channels, live coverage



Download our app for free and find where you can watch every tennis match: