Bundesliga satellite TV schedule
Sportschau is a German sport magazine on broadcaster ARD, produced by WDR in Cologne.
The magazine started in 1961. In its Saturday's edition the Sportschau shows a summary of the Saturday's (15:30) Bundesliga matches whereas the Sunday' edition reports on the latest sporting events from differenet sports.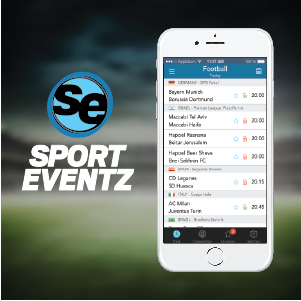 The Sportschau is also aired on all ARD's regional channels. Since 2008 the Sportschau begins at 6pm because there is a contractual agreement that the Bundesliga highlights may only be shown from 6:30pm the program reports about the second and third league in the first half hour.
Althought the strong efforts of the pay-TV broadcaster to reduce or to postpone the Sportschau Saturday's edition, it won't happen.
Popular Sportschau will not be reduced or postponed, but the question is if the ARD will continue to broadcast it.
It is expected that the final descision will be announced before the starts of EURO 2016 in France this summer.
"No single buyer" rule
German Football League (DFL) has launched a tender proccess for the cycle of international media rights for next three years.
A range of Bundesliga products, which are covered with this deal, include: 1. and 2. Bundesliga, The Supercup annual match and the relegation play-offs.
Bundesliga will not be allowed to sell exclusive rights for live television broadcasts after the country's competitions office insisted on a "no single buyer" rule for the imminent Bundesliga rights auction.
Such a rule could hit the strategy of Sky Deutschland, which holds all the Bundesliga live broadcast rights to the end of the 2016/17 season, having paid 2.5 billion euros ($2.73 billion) in 2012. Coverage of Bundesliga helped a record 9 percent rise of subscribers in last 3 years.
How interseting is Bundesliga shows also the fact that Amazon has showed an interest to secure streaming rights for some matches.
It will be great for football fans in Germany if one of the free-to-air boadcasters such a Sport1, RTL, Eurosport 1 or one of the channels from ProsiebenSAt.1 group win the Bundesliga rights for next period.