ESports or electronic sports are the terms used for organised, competitive computer gaming. Both online and offline, eSports gaming is a rising trend worldwide.
SportEventz | eSports live streams and TV schedule
Do you know the facts that South Korea has officialy licensed pro gamers called "Cyberathletes", that football club Wolfsburg is a main sponsor of Britain's best FIFA gamer or that League of Legends final 2013. was held in home of LA Lakers, Staples Center, in front of 13 000 live spectators?
The main medium to follow electonic games are different internet streams, but there are also some satellite TV channels covering the biggest world tournaments.
The most popular games are DOTA 2, Counter strike:Global Offensive, StarCraft and League of Legends (LoL).
What are the best websites for eSports gaming?
Most reports, news and interesting facts come from news organizations with a focus on technology or video games. World media giants like ESPN and Sport1 Germany have also created a subpages dedicated to eSports.
Esports Heaven, Esports Nation (ESN), ESL and ESFI World are one of the most popular independent news organizations dedicated to electronic sports. Fans are also using some video game developer's websites, websites of professional teams, and independent community websites.
Esports Heaven is an esports news and community website formed from the merging of Cadred.org and tek-9.org in 2013. Cadred was a coverage site for competitive video gaming, owned by Heaven Media Group, United Kingdom based publishing company which focuses on tech and gaming subjects. (wikipedia).
Heaven media organizes both online and offline tournaments, running and delivering events in 8 countries around Europe.
ESFI World is a news and media portal that covers Starcraft 2, League of Legends, DOTA 2 and fighting games like Street Fighter, and Marvel vs Capcom. ESports fans can also find live interview videos and pictures from tournaments around the United States.
ESLgaming.com is an official website of Electronic Sports League and is focuses on gaming leagues in Europe, primarily the internationally know Intel Masters Extreme tournament and PC games like Call of Duty, Counter Strike, Battlefied 3, FIFA, League of Legends, Starcraft 2 and World of Tanks.
SportEventz Apps:
The Electronic Sports League (ESL) was operated by the German company Turtle Entertainment GmbH, headquartered in Cologne.
Today ESL counts more than 5,000,000 registered members and consists of over 1,000,000 teams, which have played over 22.5 million games.
The ESL supports over 50 games in different genres through various national and international leagues. Games are usually broadcast via Twitch.tv, or played publicly at conventions such as Gamescom or CeBIT.
If you are only interested in news from eSports, esportspress.com is created to keep track of the RSS feeds of all relevant eSports websites.
As an eSports fan, you don't have to keep visiting all the websites yourself. It is also possible to write some article and contribute the community. Esportspress.com brings you also the TOP stories of the day and makes it even easier to see which articles you should read.
Who are the best eSports CS:GO teams and players?
Fnatic is a professional esports organization headquartered in London, United Kingdom. The team has players from around the world, across a variety of games, such as Counter-Strike: Global Offensive, League of Legends and Dota 2.
Best team player and one of the best world players in this moment is Olof Kajbjer, (born January 31, 1992) better known by his in-game name olofmeister. He currently plays rifler and secondary AWPer for team.
EnVyUs, also known as Team EnVyUs or nV, is an eSports organization based in the United States.
It was founded in 2007 as a Call of Duty team. Today, they have professional teams competing in Call of Duty, Counter-Strike: Global Offensive, Smite, StarCraft II, Halo (series), and Gears of War.
Kenny Schrub, (born May 19, 1995) known as kennyS is EnVyUs's best player and according huge number of fans the best player in CS:GO world. Kenny is regarded as one of the quickest and most skilled AWPers (Sniper) in the eSports world.
Virtus.pro or Virtus Pro is an eSports team based in Russia with competing teams in Counter-Strike: Global Offensive, Dota 2, World of Tanks and Starcraft II. The whole CS:GO team comes from Poland.
Jarosław "pashabiceps" Jarząbkowski is a best player and part of this famous Polish group also known as Golden Five. His Twitch stream is very popular and followed by millions of fans worldwide.
Source (Wikipedia)
Best eSports live streams?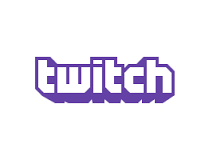 Twitch.TV is by far the most popular streaming service for competitive gaming. However, Hitbox.tv, Azubu and MLG.tv (Call of Duty) are growing fast and getting more attention.
It is also popular that best individuals create their own channels making agreement with streaming sites in which they receive also the portion of advertisement revenue.
YouTube also relaunched it's livestreaming platform with a renewed focus on live gaming and eSports.
HLTV.org is the leading CS:GO site in the world, featuring news, demos, pictures, statistics, on-site coverage and much much more! All upcoming CS:GO matches are listed on one place and fans have the full overview of professional CS:GO matches on different streams.
99Damage is the best German source for CS:GO with their own tournament with rich money prizes. 99Damage has an own Twicht channel where they broadcast tournaments.
Twich.tv is home of eSports!
Twitch was founded in June 2011 and it is the world's leading social video platform and community for electronic gaming with more than 100 million community members worldwide.
Almoust every major video game publisher, developer, advetiser and eSports website has an own Twitch channel.
On August 25, 2014, it was announced that Amazon.com Inc. would acquire Twitch Interactive for US$970 million, afer the deal with Google had fallen through. Forbes reported that Google had backed out of the deal due to potential antitrust concerns surrounding it and its existing ownership of YouTube.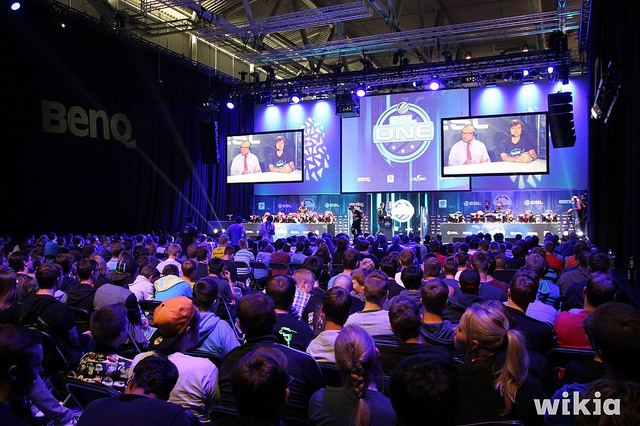 Twicht has also developed both iOS and Android apps, giving eSports fans an option to watch the games they love and chat with the players they follow in every situation.
How to use Twitch.tv? By creating a free account on Twich.tv fans can create an own games list, channels and follow the favorite gamers worldwide.
If you want to show a gaming skills you can also broadcast games from PC and interract with other fans.
To broadcast to Twitch, you'll need broadcasting software and there are a number to choose from including OBS (Open Broadcaster Software), XSplit, and Gameshow.
With more than 100 million unique users Twitch.tv is the best way to introduce yourself to this amazing community. learn more
Is there eSports on satellite TV?
With the popularity of streaming websites in eSports, organizations don't prioritize television coverage. DreamHack's Tomas Hermansson has said in his statement: "I think the old eSports dream "we need to get eSports on TV to succeed" is dead. Esports have a proven record to be successful on internet streaming only".
It's better for eSports organizations to stay only on livestreams, becouse it is the best marketing channel for publishers and advertisers to reach their target groups.

There are only few examples of TV broadcastres covering eSports gaming. TV 2, the largest private television broadcaster in Norway and Polsat from Poland broadcasts eSports across the countries.
In 2015, ESPN2 broadcasted the grand finals of the Heroes of the Storm collegiate tournament.This was the first time an eSport had ever been broadcast on a major American television network. (wikipedia)
In 2013, it was estimated that approximately 71 million of people worldwide watched competitive gaming.
With full arenas, "crazy" fans and thriving rivalries between teams, esports has a more in common with real sports than you might think.
It is only a matter of time when we wil see a start of huge eSports TV rights acquisitions from biggest broadcasters worldwide.