Euro 2016 returns to France for a third time, with 24 teams playing 51 matches from 10 June to 10 July 2016. For the first time in history, European Championship will leave a 16-team format used since 1996 and tournament in England.
France was chosen as the host nation after a bidding process in which they beat Italy and Turkey. Tournament will be played in 10 cities, with final on Saint-Denis stadium in Paris.
France and Romania will open the tournament on 10 July in Paris. The tournament will be broadcast via television and radio all over the world on different pay-TV and free-to-air public broadcasters.
Albania – Top Channel, Super Sport Albania
Armenia – 1TV Armenia (FTA via Hotbird 13°E satellite position)
Austria – ORF and ATV will share TV rights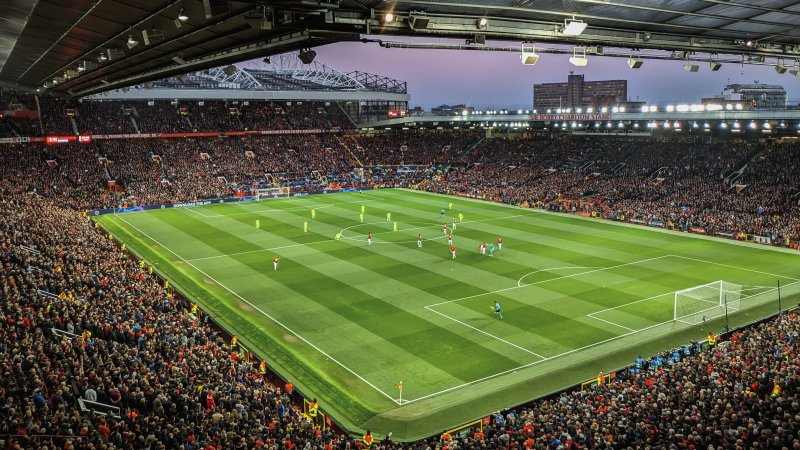 ORF and ATV will share transmission of parallel group matches and hich matches will be covered by ATV will be decided by ORF team.
It is only sure that third group match from Austrian national team on Saint-Denis will be covered by public broadcaster ORF.
Azerbeijan – Ictimai TV (FTA via AzerSpace 46°E satellite position)
Belgium – VRT and RTBF cover the tournament in two languages
Coverage in Belgium is split between RTBF in French and VTR in Flamish. VTR has also announced that they have created a huge TV staff, with lot of former and present football coaches and players.
Both broadcasters are also planning a sport magazine dedicated to competition and will be broadcast every day between 8 pm and 9 pm.
After a great qualifying phase, and players like Hazard, De Bruyine and Fellaini, "Red Devils" are one of the favorites for the title this summer. Belgium plays in Group E together with Italy, Republic of Ireland and Sweden.
Bulgaria – Nova TV, BNT (FTA via Intelsat 45°E satellite position)
Croatia – HRT
Cyprus – CyBC
Denmark – DR and TV2 will share a TV market
DR and TV2 has signed an agreement with the European football federation.
All 51 matches will be covered either by public broadcaster DR or pay-TV TV2 Denmark.
Both broadcasters have also announced that they have also secured World Cup rights for competitions in 2018 and 2020.
Both channels are encrypted for satellite TV users via Astra 4.8°E and Thor 0.8°W.
Estonia – ETV, ETV 2
Finnland – YLE
Georgia – 1.TV Georgia (FTA via AzerSpace 46°E satellite position)
Greece – Together with Formula One, Diamond League and Olympic Games in Rio de Janeiro, ERT have also secured Euro 2016 TV rights. ERT is available as FTA channel via Eutelsat 3.1°E satellite position
France – TF1, M6 in a deal with BeIN Sports
TF1 and M6 will share free-to-air coverage of 22 matches of EURO 2016. For satellite TV users both channels are free-to-air via Eutelsat 5°W satellite position.
Pay-TV BeIN Sports will be the home of EURO 2016 by showing all 51 matches. Deal with BeIN Sports also includes online coverage on all platforms.
Germany – All 51 matches on FTA channels


ARD and ZDF acquired the German rights to the tournament this summer.
They will show 45 of the total of 51 games, including all matches of the German national team, the opening game and the final match.
ProSiebenSat.1 will show six parallel live games from the tournament on 19th and 22nd June on its Sat.1 channel.
ARD and ZDF have the right of first choice to pick the game they want to show, and Sat.1 will show the other one.
Hungary – MTV
Iceland – RUV
Ireland – RTE will be the home of sport this summer
RTE has secured a multi platform broadcast rights for EURO 2016 this summer. With the TV rights for EURO, GAA Championship, Rugby Six Nations and Olympic Games in Rio, RTE 2 will be the home of sport for Irish audience this year.
Due the huge number of matches RTE has decided to sell 22 matches to TV3. RTE will retain sole rights to the Irish national team group matches. RTE 2 is available as FTA channel via Eutelsat 9°E satellite position.
Italy -Rai covers UEFA Euro 2016 free-to-air
According ilmessaggero.it, Italian state broadcaster Rai, which is available as free-to-air TV, has agreed with Sky Italia for sharing TV and media rights to the UEFA Euro 2016.
Antonio Campo Dall'Orto, the general director of Rai, has said in his statement: "We have closed the deal for the next European Championship and we will have total 27 matches exclusively in clear."
Sky Italia will broadcast all 51 matches but Rai's 27 include those of Italian national team. Italy's "championship tour" starts on June 13 against Belgium and it is underlined as the most important match in the group stage.
Together with UEFA Euro 2016 Rai has also secured exclusive rights for summer Olympic Games 2016 which will take place in Rio de Janeiro this summer.
For satellite TV users Rai channels are all available via HotBird 13°E satellite position and are great free-to-air sport source.
Latvia – LTV
Lithuania – LRT
Macedonia – MRT
Moldova – TRM
Montenegro – RTCG
Netherlands – NOS
Norway – NRK and TV2 are to split Norwegian market
NRK and TV2 are to split Norwegian broadcasting rights to EURO 2016. The deal ensures that at least one game each day will be featured on either public broadcaster NRK or pay-TV TV2. It is also announced that TV2's channel Sumo will also provide some coverage of summer's event.
Poland – Polsat
Portugal – RTP
Romania – Dolce TV
Russia – Two free-to-air broadcasters and Match TV for huge audience


Russian media reported that Channel One and VGTRK will show the pick of the matches from tournament, including those with Russian national team.
Match TV will cover the rest of matches together with additional programming.
Serbia – RTS
Slovakia -RTVS
Slovenia -RTVSLO
Sweden – SVT, TV4
Switzerland – SRG SSR
Turkey – TRT (FTA via Turksat 42°E and Eutelsat 7°E)
Ukraine – Football, Football+
United Kingdom – All 51 matches on free-to-air channels

All 51 matches will be broadcasted across BBC and ITV.
The deal also includes digital and radio coverage of competition.
It is also announced that all group matches from Wales national team will be covered by S4C on Welsh language.
Wales fans will be available to follow their team everywhere in UK. Their first appearance on big tournaments in history starts against Slovakia on 11th June. Third group match Wales will play against Russia nine days later.
All broadcasters in UK are available as free-to-air channels via Astra 28.2°E satellite position
All Channels logos are of an organisation and are protected by copyright by heir respective owners. SportEventz Blog makes no intention to infringe on any intellectual property or copyrights. Logos are provided for means of identification only.