Idman Azerbaijan TV is a state television channel in Azerbaijan. Idman, what means sport, primarily covers live sporting events and sport related programming.
Idman Azerbaijan TV is available via 46°E satellite position with a FTA (free to air) channel. Along with satellite TV, Idman Azerbaijan TV usually offers free stream and it is only GEO blocked if the same matches are covered from some domestic channel
What you can watch on Idman TV for free?
With a lot of domestic sports and national leagues, Idman Azerbaijan TV covers most popular European competitons like Champions League, Europa League, La Liga, Bundesliga, Premier League, National qualifiers and many other.
El Clasico, FC Liverpool against Manchester United, Istanbul derbies, Bayern Munich against Borrusia Dormund…
Along FTA satellite TV channel, Idman Azerbaijan TV is also available as a free stream via idmantv.az.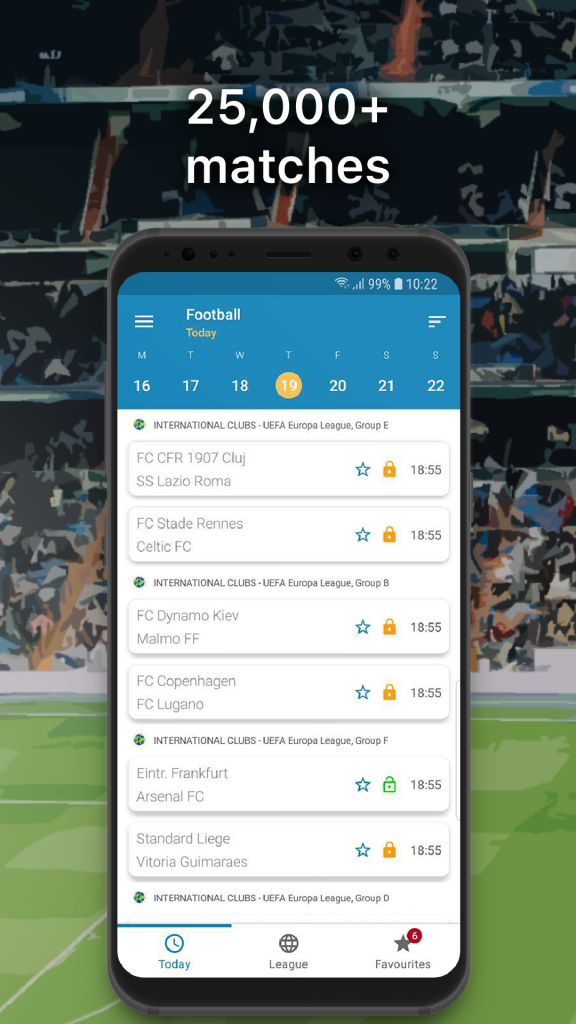 With live coverage, Idman
Azerbaijan TV has also highlight rights for most important European football
competition.
Although focus is on football, Idman Azerbaijan TV covers MMA, UFC, Volleyball and Basketball Euroleague.

SportEventz – Free satellite TV and Stream sport schedule
SportEventz app (iOS and Android) provides TV and livestream sport schedules, with broadcasting channel details for more than 25.000 sport matches in over 30 sports from more than 100 countries.
SportEventz is also biggest stream source in the world, especially with the free stream channels for volleyball, tennis, handball, futsal etc.
YOU WILL NEVER MISS A MATCH WITH THIS FEATURES
Search for countries (such as Germany, Italy, England, France, Spain, Russia)
Search for league / competition (such as Premier League, Bundesliga, La Liga, Ligue 1, Serie A, Serie B, Euro 2020, U.S. Open, FIBA, etc.) and teams (such as Inter Milan, AC Milan, Juventus Torino, SSC Napoli, Manchester United, Manchester City, Chelsea, Bayern, Barcelona, Madrid, Liverpool, Everton)
Search by channels or streams (Sky Sport, DAZN, Arenasport, Laola TV, ran.de, Idman TV etc.)
Filter by satellites (Astra, Hotbird, Thor etc.)
Check out our 3-week schedule of live sports on TV
Set your favorite match with kick-off reminder
Choose your primary sport by opening app
List matches by time or competition
Send us a missing channel with new feature in match details
Connecting sports and TV in the best possible way!