The 2019/20 UEFA Champions League is back with the last 16 fixtures! The matches will be played in February and March.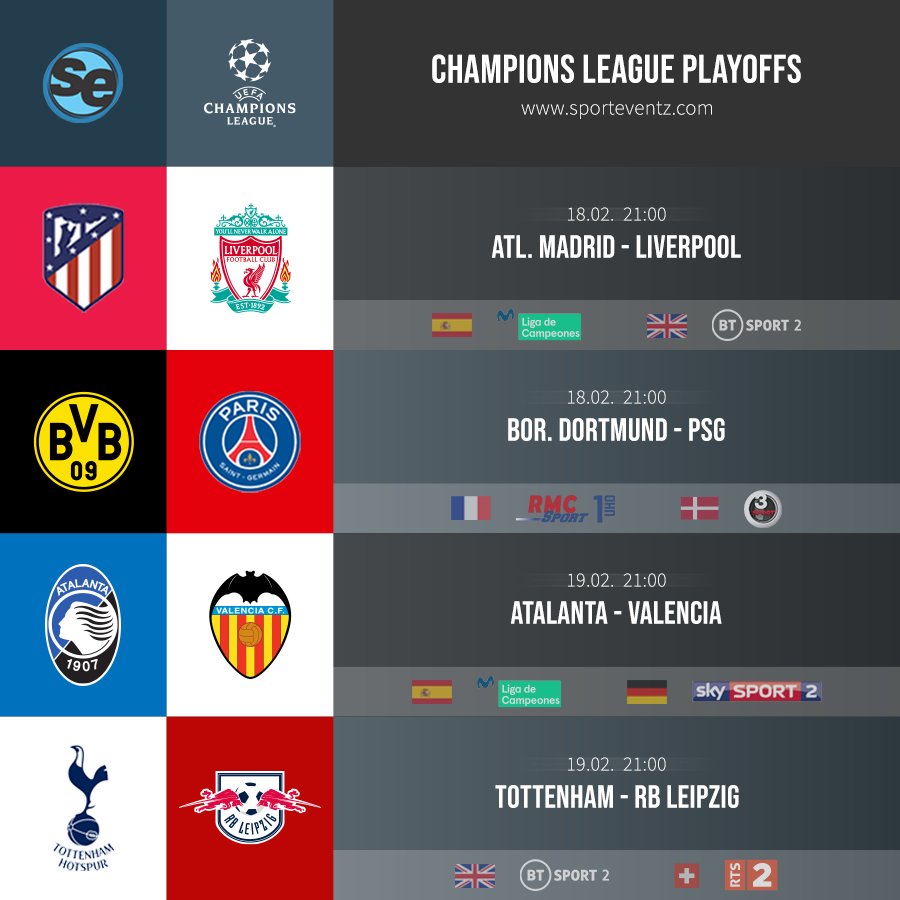 Liverpool and PSG beaten
First two matches presented a real show for the fans. Not as many thought, by Jurgen Klopp's team was beaten at the Wanda Metropolitano.  Liverpool's unbeaten run of 37 matches was broken, but Atletico Madrid expanded their own and added one more team to their winning run at home in Champions League knockout ties under Diego Simeone. After Juventus, Real Madrid, Barcelona, Bayern Munich and Milan, they added Liverpool to the list. Saúl Ñíguez's early goal condemned Liverpool to only their third defeat of the campaign (Aston Villa with kids in the Carabao Cup included).
Another great match on first day of knockouts was between PSG and Borussia Dortmund. The French champions were already knocked out at this stage for the past three seasons. Erling Braut Håland scored two goals, brought a 2-1 win to Dortmund and shadowed Neymar's return and one goal in 76 minute. 
Wednesday Champions League Matches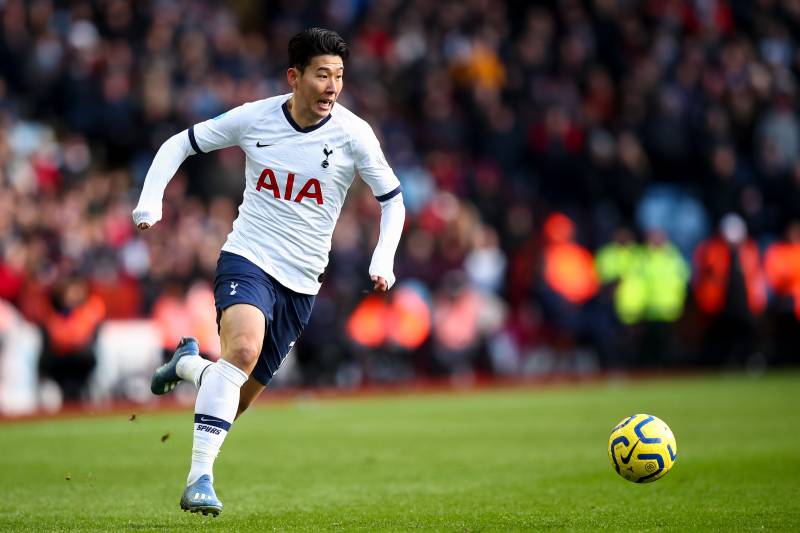 Tottenham – RB Leipzig
Alhough Manager Mauricio Pochettino was fired in November, midfielder Christian Eriksen left in January to join Inter Milan and Harry Kane is injured, Tottenham has Mourinho who neary always pulls the best out of his squads in Europe. Tottenham Hotspur have confirmed forward Heung-Min Son is expected to be sidelined for "a number of weeks" after fracturing his arm in Sunday's 3-2 win at Aston Villa. All eyes are now on Mourinho to make Dele Alli and Lucas Moura do their best.
The German club sits second in the Bundesliga and only lost one match during the group stage. RB Leipzig is led by Timo Werner and Marcel Sabitzer, who scored one of, if not the, best goals of the UCL season so far.
Atalanta vs. Valencia
Atalanta is getting back on track, overcoming losses in its first three matches in the group stage to qualify for the round of 16.
Valencia won in a very tough group during the fall. won the most hotly-contested group during the fall, narrowly edging Chelsea and Ajax. The Spanish club is led by two experienced Spaniards, Dani Parejo and Rodrigo, who combined for three goals and four assists during the group stage. And their supporting cast is able to hit a wondergoal every now and again.
Champions League knockout stage schedule
Tuesday 18 February
Dortmund – PSG  (2-1)
Atletico Madrid – Liverpool (1-0)
Wednesday 19 February
Atalanta – Valencia
Tottenham – Leipzig
Tuesday 25 February
Chelsea – Bayern
Napoli – Barcelona
Wednesday 26 February
Real Madrid – Manchester City
Lyon – Juventus
Tuesday 10 March
Valencia – Atalanta
Leipzig – Tottenham

Wednesday 11 March
PSG – Dortmund
Liverpool – Atletico Madrid

Tuesday 17 March
Manchester City – Real Madrid
Juventus – Lyon

Wednesday 18 March
Bayern – Chelsea
Barcelona- Napoli