Sportdeutschland.tv shows all matches of the European Handball Championship 2016, which will take place in Poland from 15 to 31 January 2016.
Live Stream provider will show all matches of the tournament for free with the exception of the matches of German national team which will be televised by ZDF/ARD.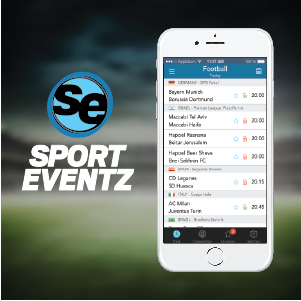 In preparation for the tournament, Sportdeutschland.TV shows the matches of the German national team against Iceland on 9 and 10 January. There are also preliminary reports, highlights and analysis around the EHF EURO 2016 and the German team.
Björn Beinhauer, as managing director of Sportdeutschland.TV responsible for the online radio station program, said in his statement: "We are delighted to be able to show this sporting event, mainly because every handball fan in Germany enjoy in all matches of Handball European Championship from Poland free, live and missed no decision."
2016 European Men's Handball Championship
The 2016 EHF European Men's Handball Championship (12th tournament) will be held for the first time in Poland from 15–31 January 2016.
Poland was awarded the championship on the EHF Congress in Monaco on 23 June 2012 with 58% votes.
The matches will be played in Gdansk, Katowice, Wroclaw and Krakow. The top three teams in each group qualify for the main round.
Final match will be held in Krakow, on 31 January 2016.