The Basketball Bundesliga (BBL), the highest level of professional club basketball starts today with the match between Fraport Skyliners and last year champion Brose Basket.
Sport 1, which is free-to-air channel on Astra 19.2° satellite position, owned by Constantin medien AG, will cover the first match live and free.
In the season 2016/2017 Sport 1 will cover 48 live matches (34 main round, 14 play-offs and 2 final matches).
In BBL cometes 18 teams and season is split into a league and group stage. At the end of the league stage, the top eight teams qualify for the playoff stage and the teams positioned on the 17th and 18th are relegated to a lower league.
The playoffs are played on "Best of five" format. Additionally to the league competition, all BBL teams compete for the German Cup (BBL-Cup).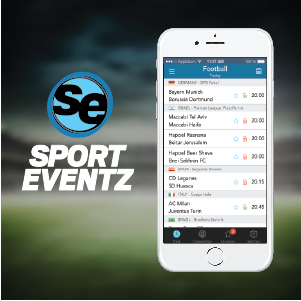 German basketball is always a spectacle, because there is a rule that clubs must play their league matches in arenas that seat at least 3000 People.
Telekom Basketball – All matches live and in HD
Telekom users in German are able to watch all BBL matches on livestream in HD quality. Telecom also provides all matches on demand, in the case that you miss the best of the match day.