After the International Olympic Committee (IOC) has announced that all TV and multi-platform broadcast rights in Europe for the four Olympic Games in the 2018–2024 period have been awarded to Discovery Communications, the parent company of Eurosport, many TV companies have started to plan their budgets for sublicensing rights.
The agreement covers the XXIII. Olympic Winter Games in PyeongChang in 2018 and the Games of the XXXII Olympiad in Tokyo in 2020, as well as the Olympic Games in 2022 and 2024, the host cities of which have yet to be elected.
The deal will be effective for most of Europe´s countries from 2018 except for the Russian Federation, France and the UK. Discovery and Eurosport also confirmed developing of a new Olympic TV Channel across Europe. With an average of 10 channels in each market, Discovery and Eurosport will deliver coverage across more screens to over 700 million people across Europe.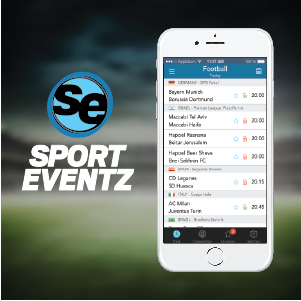 Consistent with these requirements, Discovery has committed to broadcasting a minimum of 200 hours of the Olympic Games and 100 hours of the Olympic Winter Games on free-to-air channels. According the deal which costed 1.3 billion €, Discovery can also lease back some of the rights.
ARD and ZDF have set a limit
ARD and ZDF were the home of Olympics in Germany, and this event was one of the most important assets in their portfolio. It is also expected that both ARD and ZDF will start sublicensing negotiations soon.
According to TAZ, ARD has decided to set a price limit and is ready to loose the coverage of Olympic Games from 2018.
About Eurosport Group
Eurosport Group, part of Discovery Communications is dedicated to delivering live sports through compelling content and technical innovation.
Eurosport reaches 222 million cumulative subscribers across 91 countries in the world. The network of channels is available in 54 countries, in 20 different languages providing viewers with European and international sporting events.
Eurosport first launched on European satellites on 5 February 1989. Olympic Games are definitely the greatest challenge and opportunity to strengthen current leading sport TV position.