In December 2015, Sky Deutschland has lost the rights to show English Premier League from the season 2016/17 and the
TV rights have gone to London-based sports media company Perform Group, who, at the same time, have also been awarded non-exclusive Premier League rights in Switzerland and Luxembourg.
About Perform Group
PERFORM Group was created in September 2007 through the merger of two businesses: Premium TV Limited, a provider of web and mobile solutions to the sports sector, and the Inform Group, a digital sports rights agency.
The businesses were rebranded "PERFORM" in January 2008 under the leadership of current Chief Executive Officer Simon Denyer, and former joint CEO Oliver Slipper. In February 2011, the Group completed the acquisition of Goal.com and sports data companies RunningBall and Opta Sports were also acquired in 2011 and 2013 respectively.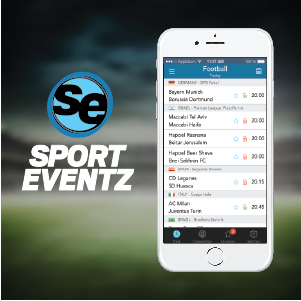 Group was de-listed from the London Stock Exchange in November 2014 when Access Industries increase its stake in the company from 42.5% to 77%.
DAZN.com covers England Premier League
This sommer, Perform Group has launched DAZN, a new live and VOD streaming service focused on sport. The main idea behind the project was to provide users a live and VOD sports content for a flat fee. Together with DAZN, London based company also owns well known services like Spox.com, Goal.com, RunningBall and Opta Sports.
For the sport fans in Germany, Austria and Switzerland, the service is available for 9.99€ per month with a 30 day FREE trial. One contract allows simultaneous logins on two devices with up to 20 live sports events shown at the same time. The transmissions are in Full HD quality with selected coverage in Ultra HD (4K) in future. In this moment DAZN is supported by almoust every device capable of streaming: TV's, mobile and tablets, computers and game consoles.
With Premier League, DAZN customers will be also able to watch following sports leagues: Spanish LaLiga Santander, Italian Serie A, French Ligue 1, NBA, NFL, ATP World Tour, WTA, PDC and CHL. There is also Rugby, boxing, motorsport, horse racing, bowling, and ice hockey content. From season 2017-2018, streaming service wil show 1. and 2. Bundesliga highlights. NBA- Primetime match on Sunday will remain on Spox.com (live and for FREE).