The Old Firm is the name for a football match between Celtic and Rangers, Scotland's strongest football clubs, both coming from Glasgow. Their first match was in 1888. Reporters at the time described the match as "hard to believe that they were actually old friendly rivals."
Both clubs are by far the most successful in Scotland, sharing 63 Scottish Cups and 91 Scottish League Cup titles. Their dominance was briefly interrupted, because of the creation of a "New Firm" between Aberdeen and Dundee United in the first half of the 1980s.
From 1995 to 2006, the Rangers and Celtic "occupied" the first two positions until 2006 Hearts finished second immediately after Celtic.
Rangers and Celtic have played each other 374 times, of which the Rangers have won 148, Celtic 134 and 92 games have ended in draw.

In standard Scottish Premier league schedules, teams meet 4 times a year in the league and sometimes 2 times in the Scottish Cup.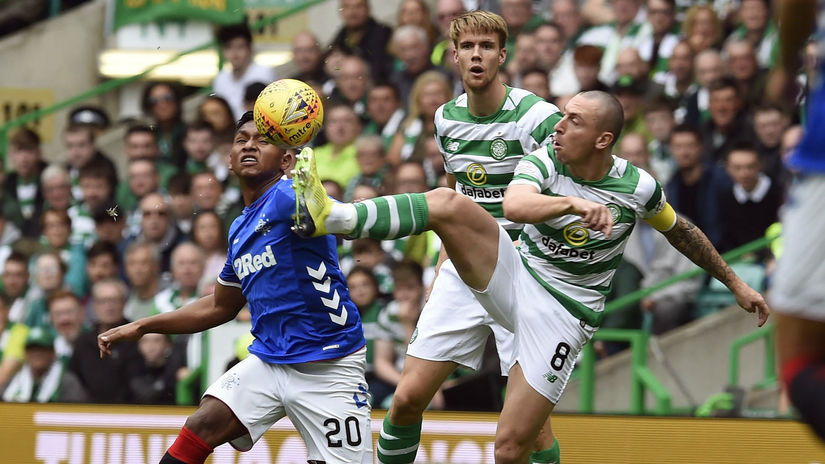 The significance of the Old Firm is that it is the only real match in the Scottish Premier League because other clubs are almost unable to follow them. As a result, the move of Celtic and Rangers clubs to the English Premiership is increasingly being discussed.

It is believed that both clubs would benefit more from this as they would certainly have a lot more fans coming to matches than they do now. Sponsors would also stick with them more and there would be more live TV broadcasts with the sponsors.
Unfortunately, they won't play today because of protecting the audience for the possible spread of coronavirus.

However, Old Firm will forever be the main topic of Scottish football for a long, long time, because it is certain that their game is more than very interesting.