Manchester United and Liverpool FC go head to head for the first time in the season 2019/2020.
Manchester United has failed to win any of last five matches, including a home cup match with Rochdale and Europa League round with AZ Alkmaar. On the other side, Liverpool enters the match with 100 per cent winning record in the Premier League this season.
Manchester United v Liverpool satellite TV Channels
This is one of the biggest football matches in Europe and one of the most broadcasted football events in the world. Satellite TV broadcaster covering this match:
DAZN Canada
DAZN Japan
DAZN Spain
beIN Sports 11 Qatar HD
beIN Sports 2 Qatar HD
beIN Sports 4K Qatar
Canal Plus Sport France
Canal Plus Sport France
Idman TV Azerbaijan
RMC Sport 1 France HD
S Sport 1 Turkey
S Sport Plus Turkey
SK1 Croatia
SK1 Croatia HD
SK1 Montenegro HD
SK1 Serbia HD
Sky Sport 1 Germany
Sky Sport 1 Germany HD
Sky Sport UHD Germany
Sky Sports Main Event Ireland
Sky Sports Main Event Ireland HD
Sky Sports Main Event UK
Sky Sports Main Event UK HD
Sky Sports Premier League
Sky Sports Premier League UK
Sky Sports Premier League Ireland
viaplay.no
viaplay.dk
viaplay.fi
viaplay.se
SportEventz – Weekend Top Matches
Lazio – Atalanta
Atletico – Madrid Valencia
Borussia Dortmund – Borussia M.
Sampdoria – Roma
Manchester United – Liverpool FC
Whole football and other sport satellite TV schedule on www.sporteventz.com and native SportEventz apps (iOS and Android).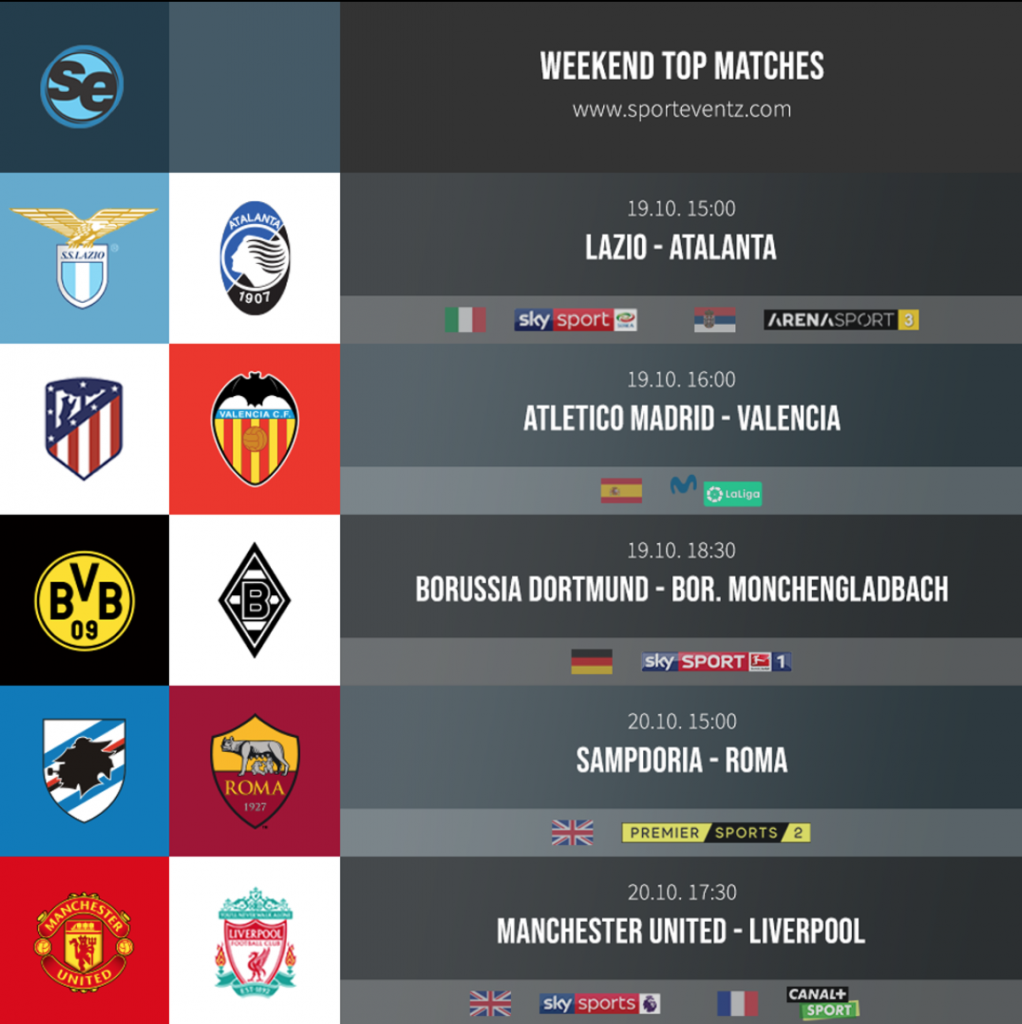 SportEventz – Free satellite TV and Stream sport schedule
SportEventz app (iOS and Android) provides TV and livestream sport schedules, with broadcasting channel details for more than 25.000 sport matches in over 30 sports from more than 100 countries.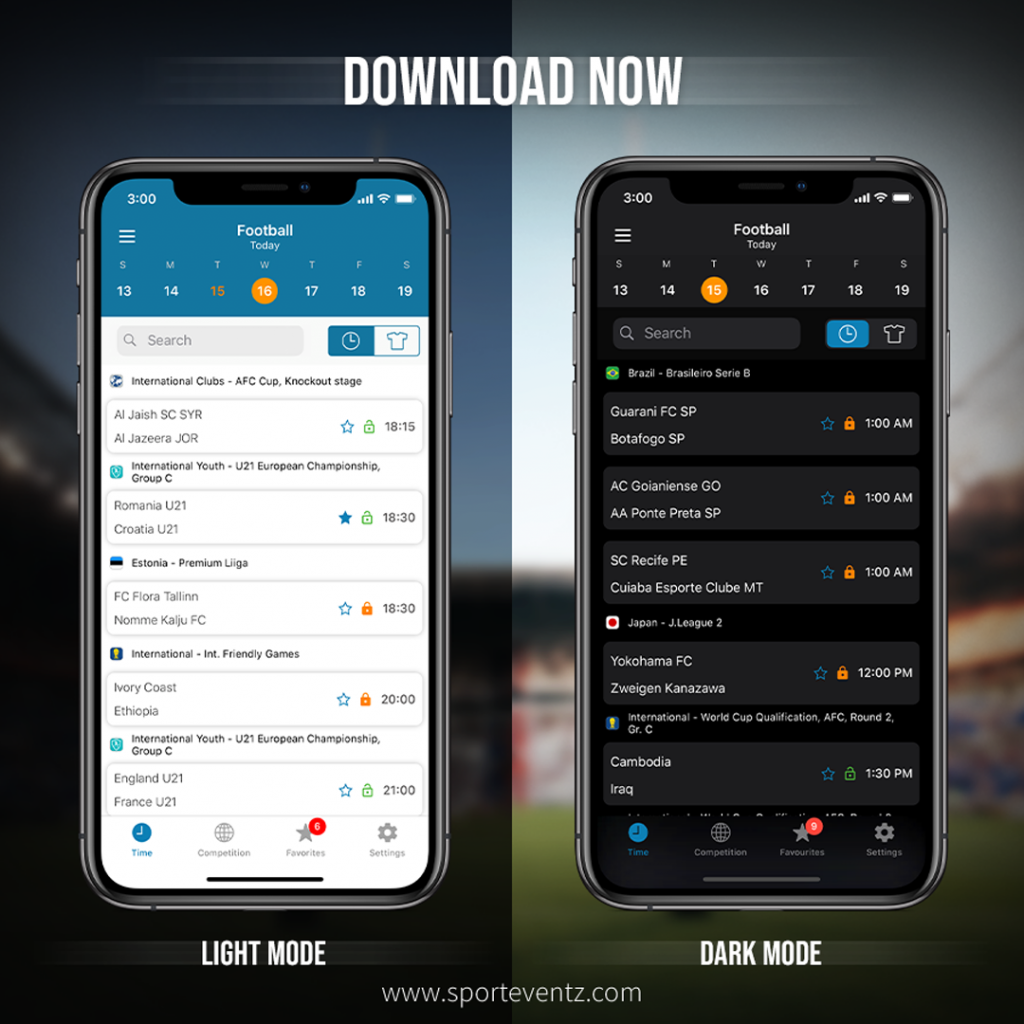 SportEventz is also biggest stream source in the world, especially with the free stream channels for volleyball, tennis, handball, futsal etc.