Photo: Pixabay
Super Bowl 50 will determine the champion of the National Football League (NFL) for the 2015 season.
The game will be held on February 7, 2016 at Levi's Stadium in Santa Clara, California, between the National Football Conference (NFC) champion Carolina Panthers and the American Football Conference (AFC) champion Denver Broncos.
The Panthers finished the regular season with a 15–1 record, defeating the Arizona Cardinals 49–15 in the NFC Championship Final and advancing to their second Super Bowl appearance since the founding in 1995.
The Broncos finished the regular season with a 12–4 record, and denied the New England Patriots a chance to defend their title from Super Bowl 49 by defeating them 20–18.
The Broncos joined the Patriots, Dallas Cowboys, and Pittsburgh Steelers as one of four teams that have made eight appearances in the Super Bowl.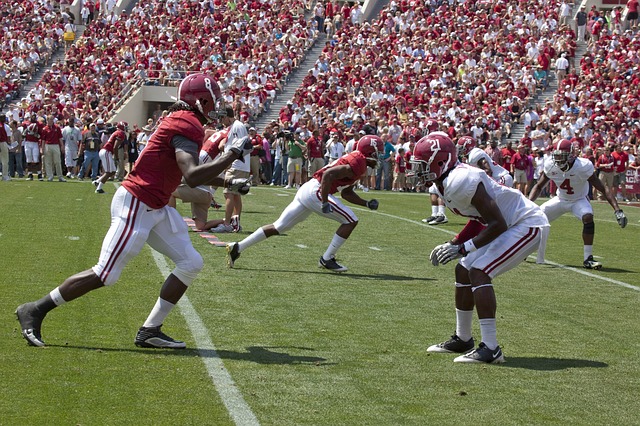 Photo: Pixabay
Advertising
Super Bowl always attracts huge audience. Last year, Super Bowl XLIX became the most-watched American television program in history with an average audience of 114.4 million viewers.
Because of the huge audience, commercial airtime during the Super Bowl broadcast is the most expensive of the year. For Super Bowl Final Game on Sunday, CBS set the rate for a 30-second advertisement at $5,000,000, which is a a record high price for a Super Bowl advertisement. (wikipedia)
Broadcasting in U.S.
In the United States, game will be televised by CBS, and hosted by Jim Nantz and Phil Simms as a commentators and Tracy Wolfson and Evan Washburn as a moderators on the sidelines.
CBS will introduce new features during the telecast, including pylon cameras and microphones along with EyeVision 360, an array of 36 cameras along the upper deck.
CBS will also provide a digital streams of the game via CBSSports.com, and the CBS Sports apps on tablets, Windows 10, Xbox One and other digital media players.
ESPN Deportes had reached an agreement with CBS and will be the exclusive Spanish–language broadcaster of the game, marking the third dedicated Spanish-language broadcast of the Super Bowl.
Super Bowl 50 Europe Broadcasters


In Germany, Sat.1 will air the event live on television and online on www.ran.de via live stream.
Sat.1 will start a broadcast from 20:30 with Pro Bowl and Media Day highlights. Super Bowl 50 was announced in Germany as a quaterback duel of the history.
Last year, Super Bowl XLIX was reached by 1,7 million viewers, but this year it is expecting even more.
Sat.1 is available as free-to-air TV via Astra 19.2°E satellite position on frequency 12545 H with symbol rate 22000 and FEC correction 5/6.
In the UK, the BBC secured a two-year deal to broadcast the Super Bowl as well as all three International Series games being held at Wembley Stadium in October.
For satellite TV users BBC is available as free-to-air TV via Astra 28.2°E satellite position on frequency 10847 H with symbol rate 23000 and FEC correction 2/3.
In the United Kingdom the Game will also be covered on BBC Radio 5 Live and 5 Live Sports Extra.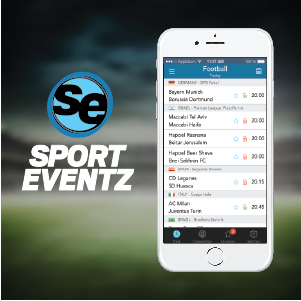 SportEventz Apps:
Connecting sports and TV in the best possible way
All Channels logos are of an organisation and are protected by copyright by heir respective owners. SportEventz Blog makes no intention to infrige on any intellectual property or copyrights. Logos are provided for means of identification only.