The German Football League (DFL) has launched a tender proccess for the cycle of international media rights for next three years. A range of Bundesliga products, which are covered with this deal, include: 1. and 2. Bundesliga, The Supercup annual match and the relegation play-offs.
The rights are being offered market-by-market in  more than 50 territories, but bids can be submitted on a pan–European basis. 
The DFL said last week that it is expecting to complete its tender for the next cycle of domestic rights by the start of the Uefa Euro 2016 tournament in France this June.SKY Deutschland has all live Bundesliga rights
Sky Deutschland shows all 306 Bundesliga matches live and in HD, 304 of them exclusive, as a part of the deal from 2012. Also detailed pre and post-match reporting with exclusive interviews, background reports and expert analysis. (read more)
Day summary with special guests is shown in "All games, all goals".
The season opener between FC Bayern and HSV, the first match after the winter break, and both legs of the relegation playoffs are broadcast on ARD which is free–to–air TV.
Matchday highlights are also shown on ZDF and Sport1 in following days. FTA channels covering UEFA Champions League
BT Sport is "Home of european football" in UK
BT Sport has an exclusive TV rights to cover live German Bundesliga in the UK and the Republic of Ireland until 2017.
The two-year contract, which has started in September 2015, gives BT Sport around 115 live matches.
BT Sport also have the rights to the annual German League Supercup matches plus previews and highlights shows.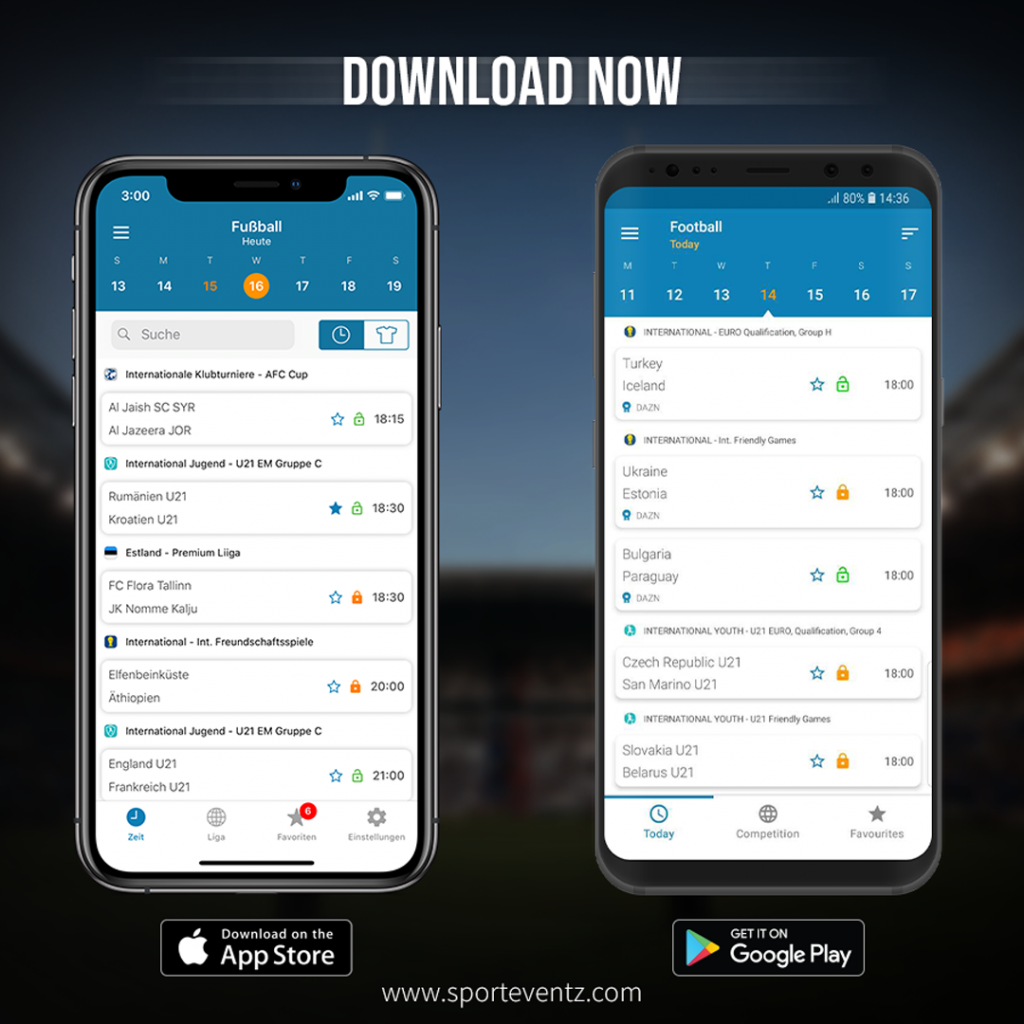 Discovery/Eurosport wants Bundesliga rights in Germany
After a huge deal with the The International Olympic Committee (IOC) and a win of Olympic Games media rights Discovery Communications is also considering the purchase of Bundesliga media riights.
In all major markets Eurosport has important football rights, what is not case on Astra 19.2° satellite position where they operate as free–to-air broadcaster.
Amazon eyes on football rights
It would be a big surprise, if Amazon steps in the battle for Bundesliga media rights, but it's definitely possible.
Maybe we can see Amazon's cooperation with some of the free to air broadcaster such as RTL, Sport1 or Eurosport.
"No single buyer rule"
According Reuters, Bundesliga will not be allowed to sell exclusive rights for live television broadcasts to one broadcaster, after the country's competitions office insisted on a "no single buyer" rule for the imminent Bundesliga rights auction.
Such a rule could hit the strategy of Sky Deutschland, which holds all the Bundesliga live broadcast rights to the end of the 2016/17 season, having paid 2.5 billion euros ($2.73 billion) in 2012. Coverage of Bundesliga helped a 9 percent rise of subscribers in last 3 years.
The same scenario Sky has experienced in UK and shares TV rights together with BT Sport, after a history deal woth 5.14 €.
Bundesliga free-to-air satellite channel
Only Idman TV Azerbaijan has Bundesliga FTA on satellite TV. Idman TV is available via Azerspace 46°E and covers Fridays night and Sundays afternoon match.
It will be great for football fans in Germany if one of the free-to-air boadcasters such a Sport 1, RTL or Eurosport 1 win the Bundesliga rights for next period.