ESL and their parent company MTG are preparing the launch of the first dedicated esports channel on TV, EsportsTV!
The channel is set to launch in May 2016 on MTG's Viasat platforms, which broadcasts across Scandinavia and Baltic region. ESL and MTG are already in talks with other TV distributors and platforms around the world, especially in Asia where esports enjo great audience and popularity.
The new esports channel will feature broadcast of all ESL biggest events including ESL One, Intel Extreme masters and PRO Lrague competitions.
MTG have also announcedcooperation with famous streaming platforms like Twitch, Azubu, Hitbox and Yahoo.
According eslgaming.com, ESL's current audience of over 100 million viewers will soon expand even more, and with moving on TV they will try to reach more territories and fans than ever before.
MD of ESL Ralf Reichert said of the channel's inception: "We have always dreamt of making esports the world's most popular sport, and it's the opportunities like this one that bring us one step closer to making that dream come true. Bringing new and existing content to more screens worldwide is key to further accelerating the growth and popularity of esports, and we're on a mission to reach every gamer in the world."
Best eSports live streams?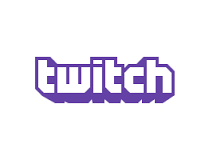 Twitch.TV is by far the most popular streaming service for competitive gaming. However, Hitbox.tv, Azubu and MLG.tv (Call of Duty) are growing fast and getting more attention. It is also popular that best individuals create their own channels making agreement with streaming sites in which they receive also the portion of advertisement revenue.
YouTube also relaunched it's livestreaming platform with a renewed focus on live gaming and eSports.
HLTV.org is the leading CS:GO site in the world, featuring news, demos, pictures, statistics, on-site coverage and much much more! All upcoming CS:GO matches are listed on one place and fans have the full overview of professional CS:GO matches on different streams.
99Damage is the best German source for CS:GO with their own tournament with rich money prizes. 99Damage has an own Twicht channel where they broadcast tournaments.
About MTG
Modern Times Group (MTG) is a Swedish digital entertainment company. MTG operates free-to-air and pay-TV channels and their catch-up (AVOD) services, radio stations, a premium subscription online service Viaplay, multi-channel networks (MCN) Splay Networks and Zoomin.TV. (wikipedia)
In June 2015 ESL purschased a 74% stake in ESL, which was a first big investment from one media organiation in esports. The company also bought a full control of DreamHack in November.