Formula1 2015 final race – Etihad Airways Abu Dhabi Grand Prix
For the seventh year Abu Dhabi will host Formula 1's only twilight race.
Taking place on the 27, 28, 29 November, the 2015 FORMULA 1 ETIHAD AIRWAYS ABU DHABI GRAND PRIX is the Middle East's biggest international sporting event. Bigger than ever before Yas Marina Circuit will host GP2 and GP3 as the support races, the final race of the 2015 season.
Like always, Formula 1 is always broadcasted FTA (free-to-air) on different satellite positions. SportEventz will provide full satellite TV listing with all details from Friday 27th November until Sunday 29th November.
Davis Cup Finals 2015
Belgium will host Great Britain in the 2015 Davis Cup Final at the Flanders Expo in Ghent.
The Belgians last reached the Final in 1904 and have never won the competition, while the British last played in the trophy decider in 1978 and won the last of their nine titles in 1936.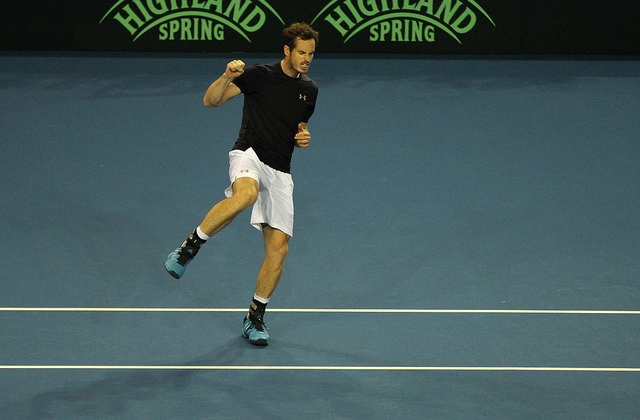 Great Britain will once again be led in Belgium by Andy Murray and top 20 star David Goffin will be the hosts main hope to stop him..
Kyle Edmund will become the first player to make his Davis Cup by BNP Paribas debut in a Final since 2003 after being given the nod by Great Britain captain Leon Smith to take to the court on the opening day against Belgium.
Suppertennis HD and BBC Two cover Davis Cup Finals in Ghent FTA (free-to-air) from Friday 27th November until Sunday 29th November.
Hotbird 13°E

12476 H

29900

Astra 28.2°E

10773H

22000
Handball Champions League: MKB Veszprem v Paris Handball
After seven straight wins and being number 1 in their group, PSG travel to Hungary full of confidence.
Last match in Paris, Veszprem had to play without all three solutions on the right back position, as three left handed players – Laszlo Nagy, Christian Zeitz and Peter Gulyas were out due to injuries.
Handball Champions League live on satellite TV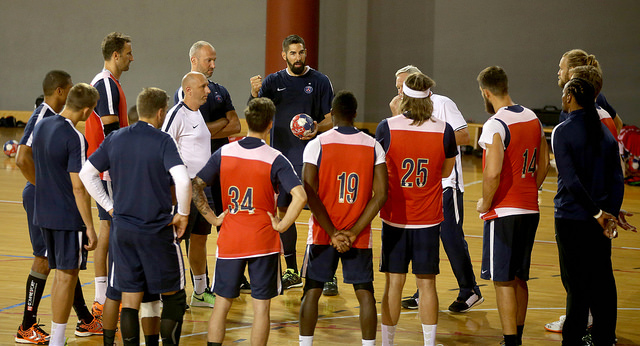 PSG have the same problems now, as their regular right back Xavier Barachet will miss the match at Veszprem.
If the Vaszprem win, they are back on top of this group –skipping the Last 16 and entering the quarter-finals in a straight way.
Mikkel Hansen, Thierry Omeyer, Daniel Narcisse, Nikola Karabatic, Palmarson, Momir Ilic and others are the great reason to not miss this hanball match on Saturday.
MKB Vaszprem v Paris Handball satellite TV schedule you can find here.
Totenham Hotspur v Chelsea FC
Another London derby this weekend, when Tottenham hosts Chelsea at White Hart Lane on Sunday November 29.
Chelsea's wins in their last two matches have eased the pressure on Jose Mourinho – but a trip to Tottenham is always special task for Blues especially now when Totenham and Harry Kane are in great form.
Where to watch Premier League FREE on satellite TV?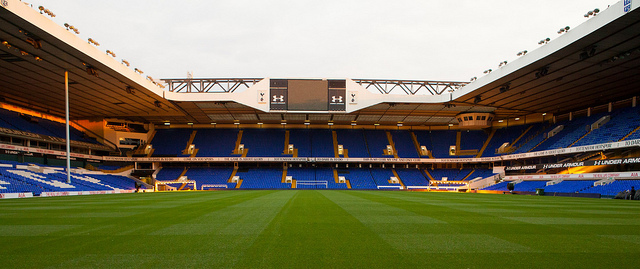 Tottenham are undefeated in their last 12 matches in the Premier League, but Chelsea are undefeated in 11 of their last 12 matches against Tottenham in all competitions. The last time the two sides met was in the Capital One Cup final, when Chelsea emerged victorious to claim the trophy at Wembley.
The previous Premier League meeting is a harrowing memory for the Blues as Kane put the Blues to the sword in a 5-3 victory on New Year's Day.
Totenham Hotspur v Chelsea FC FTA satellite TV list
NSS 12 57°E

11189V

1775

Afgahnsat 48°E

11293V

27500

AzerSpace 46°E

11175H

27500

Connecting sports and TV in the best possible way
Photo1: "Marussia" by Nick Webb under (CC BY 2.0) Flickr
Photo2: "IMG_1297" by Marianne Bevis under (CC BY-ND 2.0) Flickr
Photo3: "Nikola Karabatic, PSG Handball" under (CC BY 2.0) Flickr
Photo 4: " Knees up at white hart Lane 001-110″ by martin Hesketh under (CC BY 2.0) Flickr
All Channels logos are of an organisation and are protected by copyright by heir respective owners. SportEventz Blog makes no intention to infrige on any intellectual property or copyrights. Logos are provided for means of identification only.