UEFA Champions League satellite TV schedule
In November 2013, BT Sport raised the stakes in it's battle with Sky Sports in UK by paying a record 897 million pounds for UEFA Champions League rights.
Keeping promise to "make televised sport more accessible to more people", BT will show a minimum of 12 UEFA Champions League and 14 UEFA Europa League matches free to watch, whether you are a subscriber on not.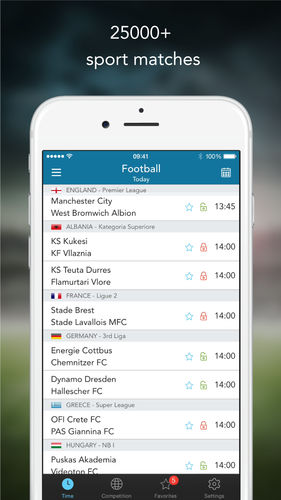 How important was this deal show also reaction on "London Stock Excange". RBC Capital Markets analyst Michael Bishop said in his statement: "We see this as incrementally negative for Sky", and also rated their shares as "underperform".
SportEventz Apps:
BT Sport has entered in sporting world in 2012 when it won the rights to show 38 English Premier League matches a season. Its sports channels can now be seen in 5.2 million homes.
One of the biggest TV deals ever
"When we launched BT Sport we promised to make televised football far more accessible and affordable than it has been to date," John Petter, the chief executive of BT Consumer, said in a statement.
Instead of big plans and the coverage in 4K Uktra HD, BT Sport have attracted poor audience, especially for group-stage games involving English clubs on Freeview.
According telegraph.co.uk, BT Showcase channel had an average peak audience of less than 200,000. Compared to ITV's average audience of 4.4 million viewers last year, this is a realy big dissapointment.
It is not officialy announced, but BT Sport are considering broadcasting live coverage of Champions League final match in Milano on YouTube to boost viewing figures.
This is not the first time that the social media giant, YouTube, covers big football events. Copa America 2015 was covered on YouTube in countries where the TV rights were not secured by one of the TV broadcasters.
Despite critics, UEFA continue to offer full support, but they should consider about how the Champions League rights should be sold in next auction. Model with pay-TV broadcasters forcing a FTA channels is barely not working.
Champions League final will be played at the San Siro stadium in Milan, on 28 May 2016.
Pundit team
Gary Lineker, who has been unveiled as the channel's main anchor, Jake Humphrey and Rio Ferdinand are covering the UEFA Champions League live. They have joined the BT Sport team this year which includes Paul Scholes, Michael Owen, Steve McManaman, Owen Hargreaves, Steven Gerrard, Harry Redknapp, Glenn Hoddle and Howard Webb.
The channel is also broadcasting a 'Goals' show, presented by James Richardson, where viewers can tune in and enjoy news and actions across all eight games.