The 2016 EHF European Men's Handball Championship (12th tournament) will be held for the first time in Poland from 15–31 January 2016.
Croatia and Norway were the other applicants in the bidding process. Poland was awarded the championship on the EHF Congress in Monaco on 23 June 2012.
Handball European Championship satellite TV schedule
EHF EURO 2016 free live streams
From 15 January, all 48 matches from the championship will be streamed live and on-demand via ehfTV and will all be available on the app, so real handball fans can follow this great event wherever they are.
Sportdeutschland.TV will show all matches of the tournament for free with the exception of the matches of German national team which will be televised by ZDF/ARD.
Handball Euro 2016 Satellite TV Channels
Where to watch handball from 15. to 31. January on satellite TV?
Althought, Handball European Championship is always a spectacle, there is no a huge number of broadcasters covering this event.
In Poland, the host broadcast will be POLSAT, supervised by Infront Sports & Media. The TV signal will be produced in HD quality using up 15 cameras per game. A total of 16 teams will play 48 games compete for the prestigious European Championship title.
ZDF/ARD will cover only German national team in the group stage free-to-air, and both channels are available via 19.2°E and 13°E satellite positions.
The Dagur Sigurdsson's team has a lot of injury problems, and it will be surprise if this "handball giant" even reachs second round of tournament.
It is important to note, that ZDF/ARD will also cover all national team matchesif they reach next stages of champiosnhip.
ZDF/ARD Handball European Champioship 2016 TV Schedule:
16.1.2016 (18:00) Spain v Germany (ZDF)
18.1.2016 (20:00) Germany v Sweden (ARD)
20.1.2016 (17:15) Germany v Slovenia (ZDF)
29.1.2016 (18:30) Germany v Norway
Sports TV Turkey is only satellite TV broadcaster covering all matches from Poland free-to-air. Sports TV Turkey is available via different satellite positions, but only as a FTA via Turksat 42°E satellite position.
Sports TV Turkey was launched in July 2010 using the same satellite frequency as DSpor and started to broadcast unencrypted.
Turkish broadcaster covers a big number of ATP and WTA tournaments, Spain Basketball league, swimming, sailing and many other interesting sport events worldwide.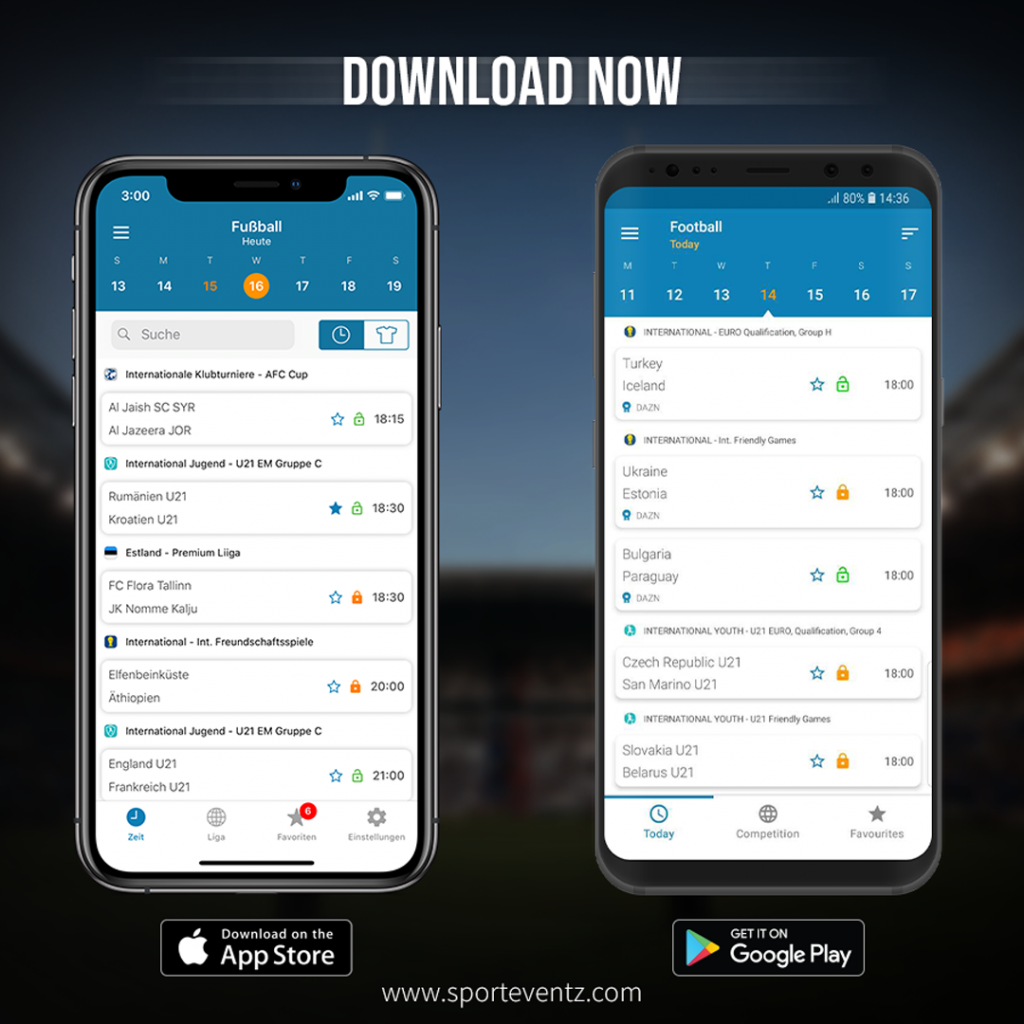 SportsTV Turkey Handball European Championship TV schedule:
15.1.2016 (16:00) Croatia v Belarus
15.1.2016 (16:00) France v Macedonia
15.1.2016 (16:00) Poland Serbia
16.1.2016 (16:00) Spain v Germany
16.1.2016 (20:15) Denmark v Russia
17.1.2016 (16:00) Belarus v Iceland
17.1. 2016 (18:15) Norway v Croatia
17.1.2016 (20:30) Macedonia v Poland
29.1.2016 (18:30) Germany v Norway
29.1.2016 (21:00) Croatia v Spain
The official EHF EURO 2016 app is available to download for free on iTunes and Google Play.
After a successful first launch in 2014, with over 30,000 downloads, the updated version for this January's event will provide fans with even more great features to enjoy, including the latest news, schedules and tables, video highlights, information about the teams and venues, audio reports and social media interaction.
If there is still the app version from 2014 on your smartphone, you need to update the app in iTunes or Google Play to access the new version.
App developers have also announced that prizes can be won throughout the championship for the most active users, meaning that the more you use the app, the more possibility is you will be rewarded for that.