"We are crazy about football. That's why we created the best mobile football platform for fans around the world".
Whether you are looking for the latest scores, news and transfer rumours or want to connect with your football friends, Onefootball® app makes it happen.
With around 20M users around the world, Onefootball® is one of the biggest football platforms in the world. You should definitely try it!
App Features
News
Stay up-to-date with every story, transfer and gossip about the clubs you follow and football broadly. Choose your favorite clubs and follow their social media activity, transfer rumours and most interesting articles from most influential media sources. Manage also your notifications, and choose what source of news you don't want to miss.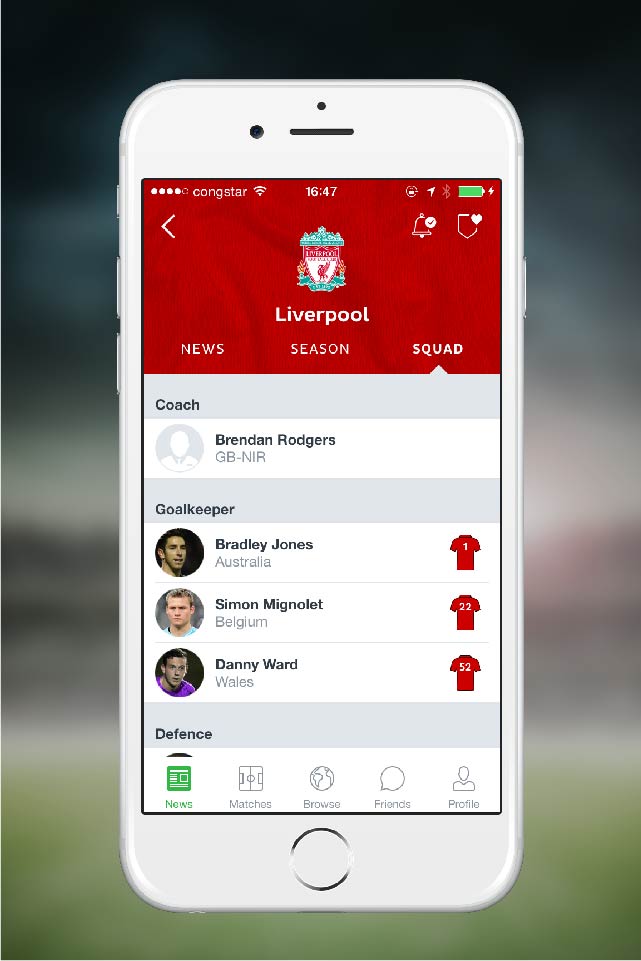 Matches
Get an overview of all relevant football matches worldwide. With live-ticker, line-up and main pre and post-match statistics you get all important information you need about match. The timeline also shows you all past and upcoming fixtures from your favorite teams.
Browse
This feature allows you to navigate easily through hundreds of leagues and competitions worldwide and have direct and quick access to any information you are looking.
Friends
Add or invite friends to connect with you and share all the latest news, rumours and gossips on social media. Create a group or follow the match in 1-on-1 talk. This feature is best way to connect with even more football friends around the world.
more infos on www.onefootball.com