The upcoming MMA event The Irishman vs. Cowboy, produced by the Ultimate Fighting Championship, is taking the stage tomorrow, on January 18, at T-Mobile Arena in Paradise, Nevada.
This is McGregor's first fight after suffering a fourth-round submission defeat by Khabib Nurmagomedov in October 2018.
A welterweight bout between former UFC Featherweight and Lightweight Champion Conor McGregor and former lightweight title challenger Donald Cerrone is expected to serve as the event headliner.
The Welterweight
Many missed information when UFC President Dana White announced this fight that McGregor has opted for a new page of his career and an attempt to attack the third belt in the third weight class. The Welter is ruled by Kamaru Usman, a Nigerian, with great fighters like Jorge Masvidal, Colby Covington, Leon Edwards, Nate Diaz, Rafael Dos Anjos.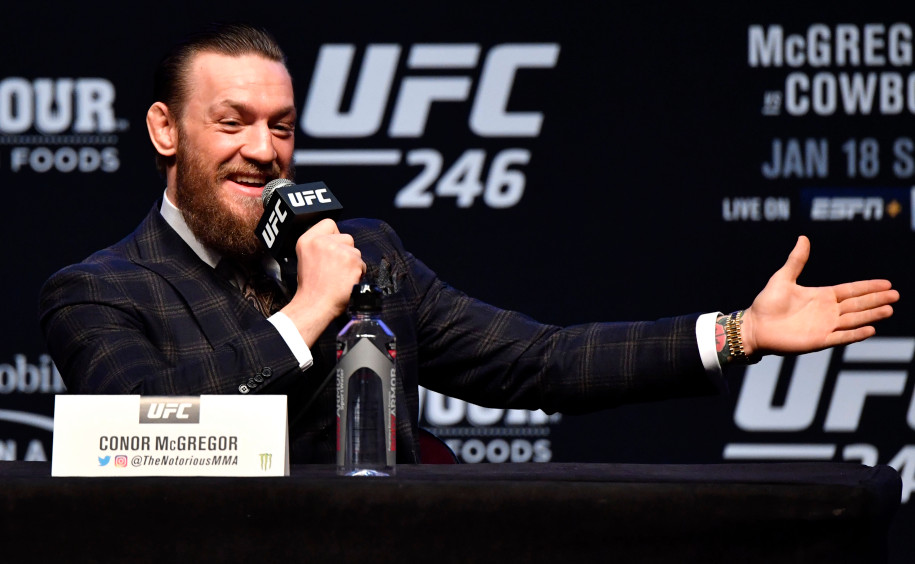 To get to the fight for the title, McGregor probably won't have to go the way that others fighters did, but to get Dana White even thing about it, he must first go through Cerrone.
The last two fights Cerrone probably wants to forget as soon as possible. He appeared in the lightweight division and recorded defeats by Tony Ferguson and Justin Gaethje. The latter knocked him out at the very end of the first round while fighting Ferguson was stopped at the end of the second round due to a nasty eye swelling.
Women's fights
A women's bantamweight rematch will also take place at this event. The fight between Holly Holm, former UFC Women's Bantamweight Champion, and Raquel Pennington, former title challenger was initially scheduled for UFC 243, but due to the Holms hamstring injury, the bout was rescheduled.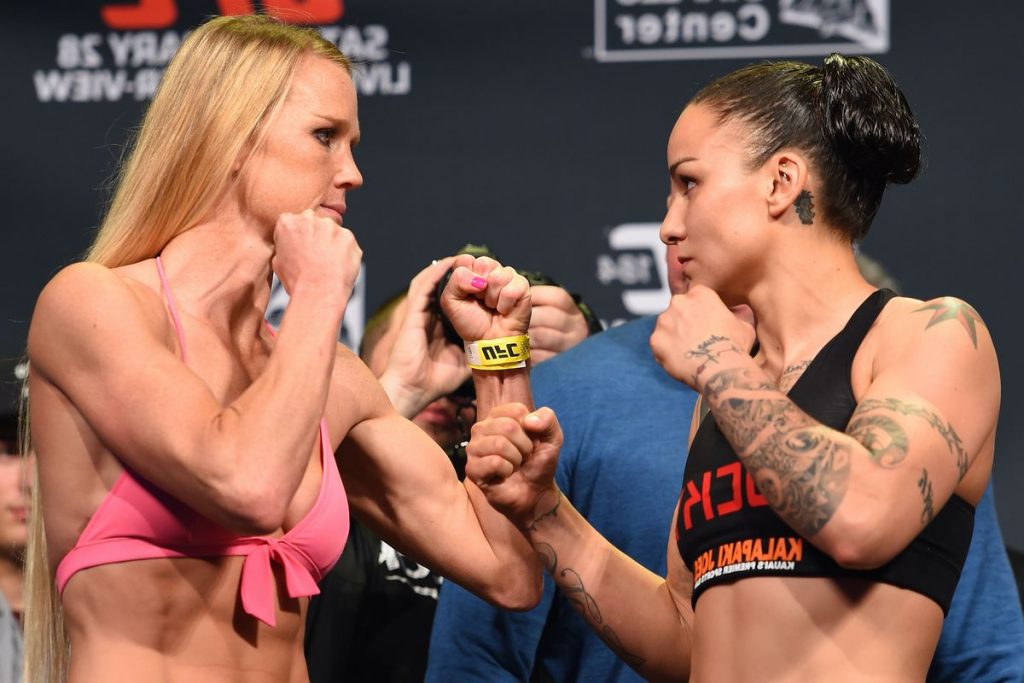 The main program will open a great lightweight bout between former champion Anthony Pettis and Carlos Diego Ferreira. In addition to the before-mentioned matches on the main program, we will also see the women's fight in the straw category between Claudia Gadelha and Alexa Grasso, as well as the heavy fighting of two veterans – Alexei Olijnik and Maurice Greene.
Where to watch UFC 246: DAZN.com, Eleven Sports 2 Belgium, S Sport Turkey, Sport 1 Hungary, Sport TV 1 Portugal, SportTV 3 South America, SuperSport 11 South Africa, TSN Sports 2 Melita.
UFC 246 – main program
Conor McGregor – Donald Cerrone (welterweight)
Holly Holm – Raquel Pennington (bantamweight)
Oleksij Olijnik – Maurice Greene (heavyweight)
Claudia Gadelha – Alexa Grasso (strawweight)
Anthony Pettis – Carlos Diego Ferreira (lightweight)