The 14th edition of the 2020 EHF European Men's Handball Championship with slogan Dream. Win. Remember. takes the stage from 9th to 26th January. This is the first time in history that the tournament will feature 24 teams and will be co-hosted in three countries Austria, Norway and Sweden.
Men's EHF EURO 2020 draw results
The playing schedule of the Men's EHF EURO was confirmed by the European Handball Federation and this is the lineup: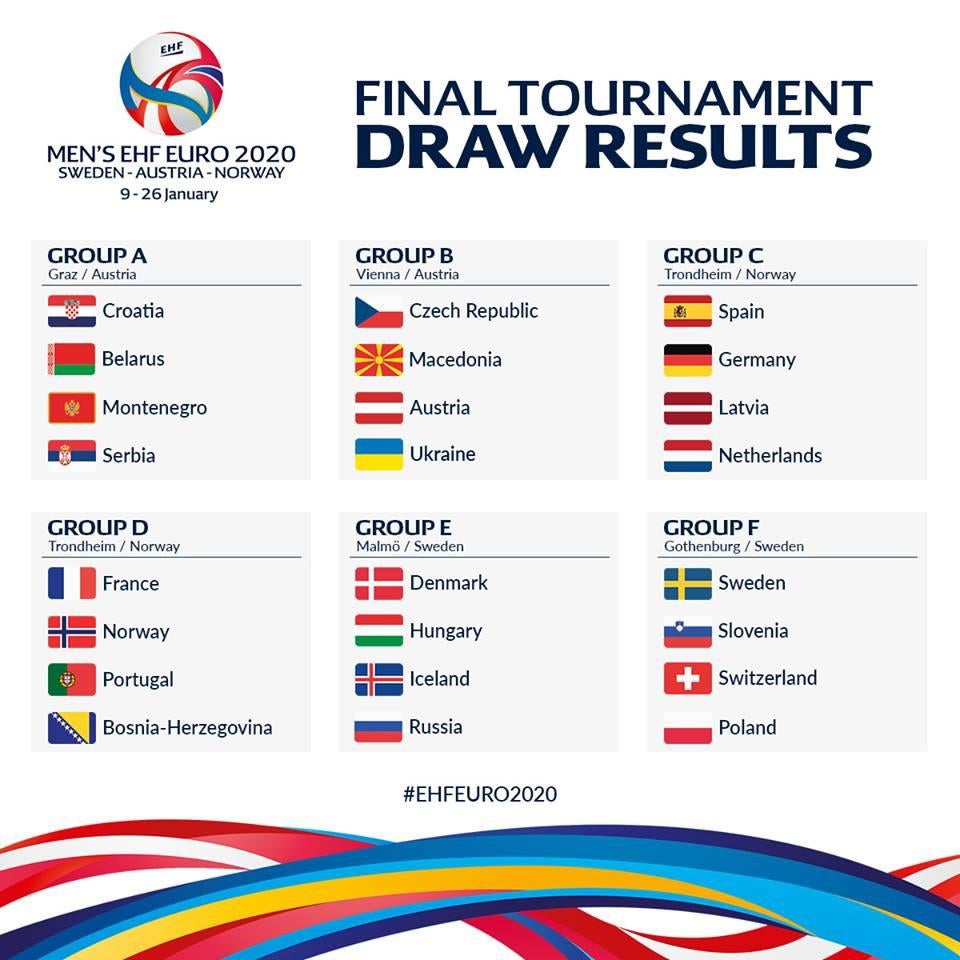 There are six groups of four nations and only 2 teams will advance from each group. So, the number of teams will be cut in half in the first few days.
The top 2 teams from groups A, B and C will form Main Round Group I, while top teams from groups D, E and F will be in Main Round Group II. The semifinals will be between top two teams from groups I and II.
According to predictions, Croatia is favorite in group A, while Serbia and Belarus will likely battle from second group place. For group B, some say that is the weakest preliminary round group where everyone has the same chance making it to the main round, but hardly to semifinals.
Group C will be interesting. Although Germany and Spain are favorites, both Latvia and the Netherlands have great potential. Sports analysts say that Saturday's match between Spain and Germany could already determine the path of the tournament.
Group D is playing in Trondheim so Norway has an advantage, but it won't be an easy battle. There are sharing group with three times Men's EHF EURO champions France, debutants Bosnia and Herzegovina and Portugal, who surprised everyone beating France in a qualification match.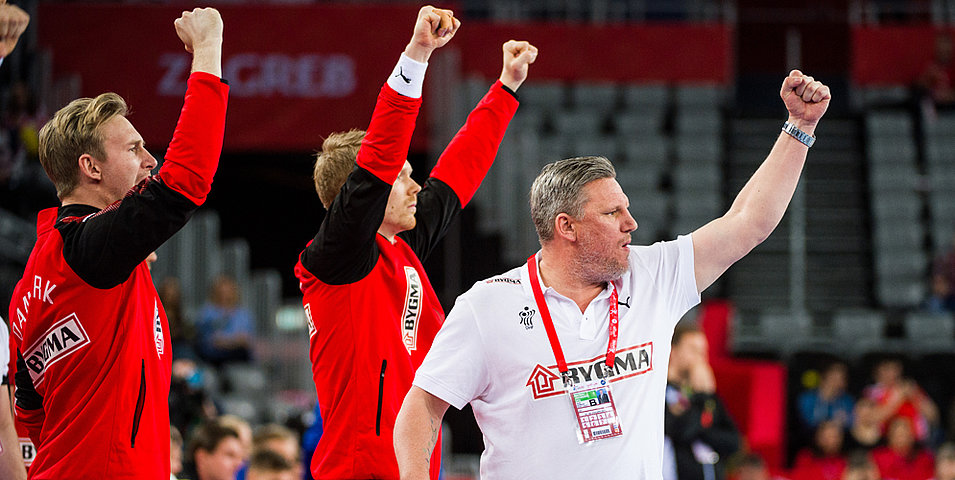 Reigning world champions Denmark are the favorites in group E, while Russia, Hungary and Iceland will fight for the second place.
Sweden as the favorite in Group F will host Poland, Slovenia and Switzerland led by qualification top scorer Andy Schmid.
EFH EURO 2020 broadcasting rights
All matches will be available on ehfTV, the European Handball Federation online web streaming platform. Some matches might be geo-blocked in some countries if they have a contract with another TV station for this tournament.
German fans will be able to watch the tournament live on ARD/ZDF and all the games without German participation on Sportdeutschland.TV. They can also watch 18 matches also without German team on Free TV on Eurosport 1 and as well as semi-finals and final unless they feature Germany. Then they will be live on ARD/ZDF.
Austrian broadcaster ORF will show national handball team competitions until 2024. Broadcasting rights in Croatia has RTL, where will be shown two matches a day, in Slovenia RTV Slovenia, BHT in Bosnia and Herzegovina and RTS in Serbia.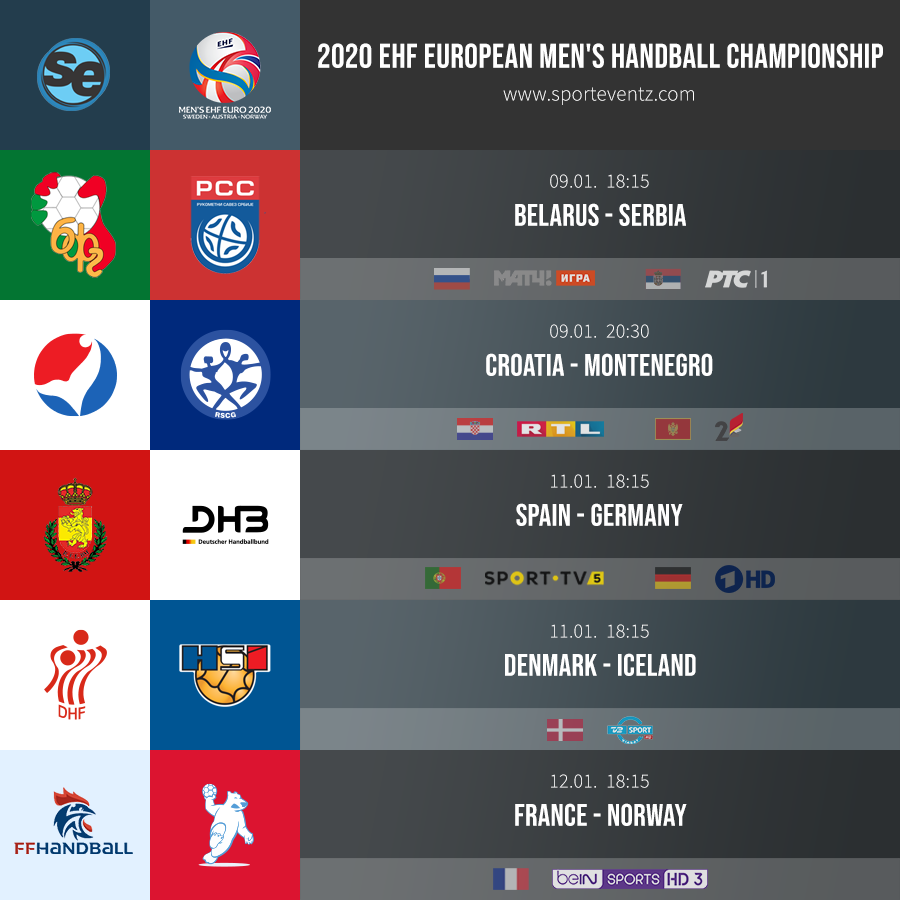 Where to watch EFH EURO 2020: FR: beIN Sports, RO: Digi Sport, RU: Match! Igra, HR: RTL, DE: ARD/ZDF, HU: Sport 1, ME: RTCG, RS: RTS, SLO: RTV, AT: ORF, CZ: Sport 1.
Download our SportEventz app and stay tuned for all the matches and broadcasting schedules.